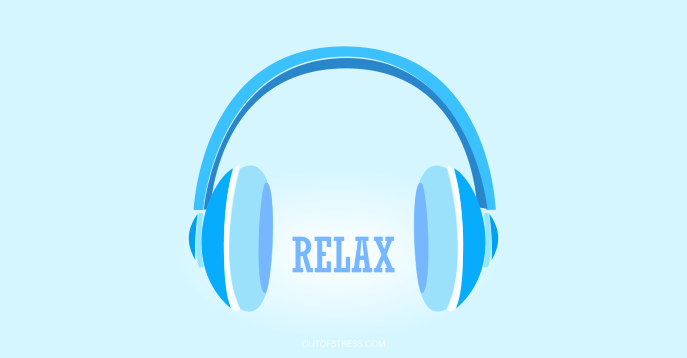 There is one almost fail proof way to boost your mood no matter what's stressing you out or getting you down. Know what it is?
I'll give you a hint. It's probably a part of your life already, and you experience it every single day.
So what is it?
Music!
Music, has the power to raise your vibes and shift your energy instantly and more powerfully than anything else I've ever experienced. It is consistently one of the most effective tools you can use to feel better in just a few minutes.
Music has the ability to make us feel the emotion that is portrayed in the lyrics. So if you're listening to sad/stressful music, that's what you'll start to feel. If you're listening to positive or healing music, that's what you'll feel.
So take a look at your current playlist? Are your favorite songs mostly positive? Or do you tend to tune into the heartbreak and drama songs more?
Give your playlist a makeover, or better yet create a new one. Pick out 10 songs that are purely positive and uplifting. Any genre you choose is fine, but pay attention to what the song is about. What's the message in the lyrics? Only listen to songs with lyrics that you want to affirm in your own life.
De-stress Playlist
Here are 10 tunes that I love to listen to when I need to de-stress and raise my vibes:
1: U2, Beautiful Day – just to remind you that today is a good day. (listen)
2: Coldpay, Sky Full of Starts – a "heavenly" tune to turn up and dance to. (listen)
3: India Arie, I am Light – a beautiful song to help you tune into your own inner light. (listen)
4: Shake it Off, Taylor Swift – because sometimes you just gotta shake, shake, shake it off. (listen)
5: Snatam Kaur, Gobinda Gobinda – said to be a favorite song of the angels and helpful in evoking their Divine presence and guidance. (listen)
6: MC Yogi – basically any and all of his instrumental albums are amazing for raising your vibes fast. (listen)
7: Justin Timberlake, Can't Stop the Feeling – this is my current favorite to blast on repeat all day. (listen)
8: Florence and the Machine, Shake it Out – this songs meets you in the middle of your bad mood then pulls you up to a higher vibe. (listen)
9: Paul McCartney, Let it Be – its soft and gentle and encourages you to let go.
10: Kamal, Reiki Whale Songs – this is an entire album that blends whale song with healing tones and chants all infused with the healing energy of Reiki. (listen)
Add one or all of these songs (albums) to your new playlist, then tune in and turn the volume up! You'll be feeling better fast!