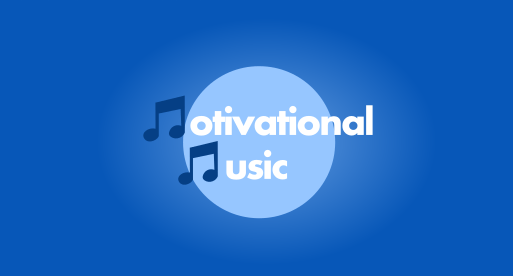 We all have them – a list of songs that make us believe we can do anything. Songs that inspire us to be the best we can possibly be or ones that give us hope during darker times. Songs that lift us out of our blue funks. Here is just one of the infinite combinations for consideration.
1. R.E.M. – Everybody Hurts
A song so reassuring it is like a big hug.
It manages to make us feel less alone and reminds us that pain is a normal and inevitable part of human existence. It's also a rallying cry to hang on in there.
2. Live – Lightning Crashes
An illustration of the endless cycle of birth and death – as one thing ends another is just beginning.
The imagery in this song is very powerful, using as it does, both death in old age and a newborn baby to portray its message.
3. Blind Melon – Change
Have you ever felt sidelined? Have you ever felt like you don't fit or that nobody really gets where you are at?
This song is a wonderful exploration of that theme and makes you feel proud to be different.
"So I wanna write my words on the face of today, and then I'll paint it" are words to remind us not only to live for today but to be who we are, loud and proud.
This song is all the more poignant as Shannon Hoon, Blind Melon's lead singer, died at the age of 28 in 1995, 3 years after the song was released.
4. Living on a Prayer – Bon Jovi
No list of the most motivational and inspirational songs would ever be complete without this included.
It may be more than a little cheesy. It may be a song that makes men, the world over, groan aloud on hearing the intro (whilst secretly liking it too) but there is no denying its ability to arouse something deep inside.
It tells a story of a couple struggling against all life has to throw at them and still standing tall. Who can't identify with that!
5. My Way – Frank Sinatra (or perhaps the Sid Vicious version for the more cynical)
Old doesn't have to mean outdated and whilst the crooner style may be just that,  the sentiment most certainly isn't. 'My Way' is about celebrating who you are, warts and all.
6. Return to Innocence – Enigma
"Be yourself, don't hide".
Enigma are known for their songs of wisdom, thought provoking lyrics and encouraging us to move towards self-knowledge and inner peace. They manage to do all those together in this song.
7. Imagine – John Lennon
One of the ultimate 'let's all live together harmoniously' songs of all time.
Lennon is of course well known for his pacifist principles and desire to help the world achieve peace. The song is just as relevant today, perhaps more so, as when it was released in 1971.
8. Who I Was Born to Be – Susan Boyle
Perhaps it is not so much the song, as the fairy tale story of the lady singing it, which is so inspiring.
Since Susan appeared on the T.V. show 'Britain's Got Talent' her audition video has been watched online by several hundred million people.
The contrast between the way she looked and the way she could sing turned the audience at the audition from deriding her to giving her a standing ovation. This song was written especially for Susan to tell the story of her incredible rise to fame.
9. Roots – Show of Hands
Here's one specially for the Brits.
In a time when it is getting increasingly hard to find something to be proud of as an Englishman this song gives us an important sense of belonging and rouses a bit of patriotism. It's about remembering where you come from, your 'roots'.
It uses its admiration of other cultures to spur on Brits to keep their own alive, specifically where musical roots are concerned.
10. Can't Stop – The Red Hot Chilli Peppers
A bit of an anomaly in this list as no-one (band members excepted maybe)  can seem to agree on what on earth the lyrics mean. Somehow it doesn't seem to matter. There is something primeval about it all and it seems to rouse powerful emotions inside. Emotions that make you stand a little taller and want to go out and do something great, brave and memorable.
Music is one of the most universal languages known to man. Every culture and every race that has ever graced the planet has had its own idea of what is good music. This is just my take on the best motivational songs of all time. I could have easily added another 10 pages!