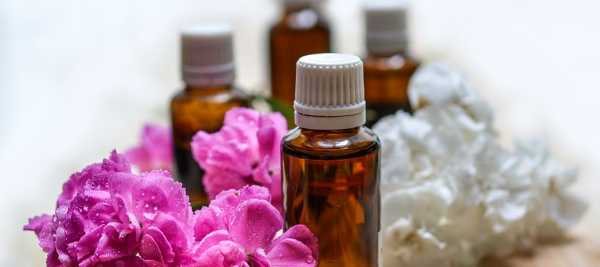 Massage is a highly beneficial form of therapy which helps eliminate toxins from your system, removes tension from muscles, aids relaxation and stimulates oxygen flow around the body.
When essential oils are used in massage they serve to amplify and intensify many of the benefits as well as having the ability to facilitate mood enhancement, ease depression, bring about deep relaxation and address and ease many physical conditions.
Let's look a a simple yet effective massage oil recipe that you can make at home. All of the massage mixes that are used by professionals can be made and used at home.
Understanding Carrier Oils
Essential oils are highly concentrated substances made from the flowers, leaves, stems and roots of various plants. They are too strong to be used undiluted and must never be taken internally.
There are a few oils which can be used directly onto the skin but for the purposes of safety, assume all oils must be diluted for use. Oils are diluted by adding them to a base or carrier oil for application.
The most common massage oils used in the recipe as carrier oils are:
Sweet almond oil – very easily absorbed by the skin without leaving a greasy residue and therefore a very popular choice as a carrier oil.
Jojobo oil – even more easily absorbed than sweet almond oil but so much so that it may need repeated reapplications.
Some other popular carrier oils are as follows:
Sesame oil
Olive Oil
Sunflower oil
Canola oil
Peanut oil
Grapeseed oil
List of Essential Oils That Aid Relaxation
Some popular essential oils that are known to promote deep relaxation are as follows:
1: Lavender – the king of essential oils for its many benefits, low price and ease of obtaining.
2: Geranium – a good stress reliever.
3: Patchouli – used to aid relaxation and alleviate stress.
4: Clary Sage – good for fatigue brought about through nervous tension.
5: Ylang Ylang – a great soother and tension breaker.
6: Orange – a good relaxant which uplifts at the same time.
7: Tangerine – very calming and good for tension relief and relaxation.
The best oils for massage are those which are extra virgin or cold pressed, meaning they are in their purest form without any impurities which could affect the massage experience and therapeutic value of the oils.
Mixing Essential Oils to Create Your Own Recipes
Only 5 to 10 drops of essential oil are needed for every ounce of carrier oil. Don't be tempted to add more as not only could this act as a severe skin irritant but can be too overwhelming a smell which can induce headaches and nausea.
Mix up small amounts of massage oil at a time as they will degrade more quickly once mixed. Store in dark, glass bottles which can be bought expressly for this purpose and often include their own droppers.
There are no rules to which massage oils you mix together and, as long as the maximum amounts are observed, is completely down to personal preference.
A Simple Recipe You Can Make at Home
Here is a recipe for relaxing massage oil that you can make at home.
I use this recipe all the time and find it extremely relaxing.
4 drops of lavender oil
2 drops of ylang ylang oil
1 drop of patchouli oil
1 drop of orange oil
1 ounce sweet almond oil
To make your massage oil, add each of these, one drop at a time into one ounce of sweet almond oil. Mix well.
Points to Bear in Mind While Making the Recipe
Before using any oil as a massage oil, test on a small patch of skin first in case of any adverse allergic reactions.
Be aware that some oils – ginger, lemon, orange and bergamot – increase photosensitivity, your skin's reaction to the sun, and exposure shouldn't be risked after using these oils.
Pregnant women and children under two are advised to avoid use of essential oils.