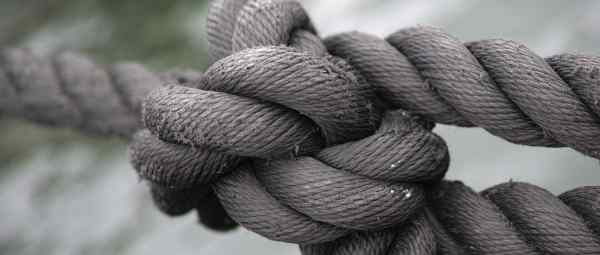 Whenever you feel guilty just take one step back and look for the belief in your "mind" that makes you feel thatyou did a wrong thing. Then realize that a belief is just a past "mind conditioning". There is no ultimate truth in a belief, it's only an idea. This simple understanding liberates you of guilt.
Few of us are simple enough in our minds to grasp this truth. Deep down all us want to stop feeling guilty because it corrodes our emotional state. So let us study guilt in more detail.
What makes us feel guilty?
Some common day to day examples of situations that make us feel guilty are as below:
Self-pleasuring – This has to top the list and in fact encompasses the motivation that leads us to commit the action that causes us guilt. Self pleasuring of any kind usually ends up making us guilty. It could be watching porn, fantasizing, smoking, drinking, having sex or even eating (what you think you shouldn't be eating).
Cheating – We have all been raised in a code of conduct that places huge value on honesty. So when we lie or cheat we feel deeply guilty inside. Even the most hardened criminals feel a pinch of guilt within them for doing something unethical. As kids we were told that we are "bad" because we stole or lied. This conditioning stays in the mind.
Being inactive – Our society has indoctrinated the importance of "Activity" so deeply in to the psyche of every child that it grows up feeling guilty about relaxing.
If you just laze around on a weekday, you will start to feel a tinge of guilt within you knowing that there are many people slogging off at their work. People even feel guilty if they are not stressed, they feel they are not doing enough.
Getting angry – Many people feel guilty about their emotional states. Anger is a big "no" in the books of many minds. Of-course anger is a negative emotion because it causes suffering eventually. We feel terrible about ourselves after an episode of anger, and this guilt seems to arise from the heart.
Why does guilt arise?
Guilt is a negative feeling and all it does is create suffering for you and others. When you suffer you radiate more negative energy into your life and into the lives of people around you. So why does guilt arise so consistently in our lives?
To be virtuous or "righteous" is deeply ingrained in our hearts. It's not even something we learnt; it's something that arises from deep within us. The problem starts when the "mind" starts defining what is right and wrong.
Your mind's idea of right and wrong comes from your conditioning – what you learnt from your parents, teachers or friends. Most of it is colored by fear and mental blocks.
Eventually all beliefs created by conditioning are just ideas. They are just some false perspective that you carry in your mind that you use to judge yourself.
When you judge yourself as being in the "wrong", you feel guilty. This judgment comes from our mind. Your "heart" lets you know when you are astray but it does not judge you for it.
How to overcome feelings of guilt?
Why do you want to live with guilt? It does not serve any purpose at all except to make you feel miserable.
Can you see that your mind becomes your true enemy in that it keeps reinforcing feelings of guilt about things you did in the past?
You can use these simple pointers to stop the mind from victimizing you through guilt:
1.) Past does not define your present
If you are willing to be really honest you will see that past is just memory.
You reinforce it by thinking about it in your present.
What you are now is not what you were in the past. In reality you are a different person everyday and every moment. Guilt can only arise when you associate with who you were in the past.
2.) "Wrong" is only an idea
In truth there is nothing right or wrong. Everything is just a manifestation in this world of form.
Circumstances are neutral until the mind labels it. You can simply ignore your mind when it tries to make you feel guilty.
Know that your mind is just a computer that is running a conditioned script.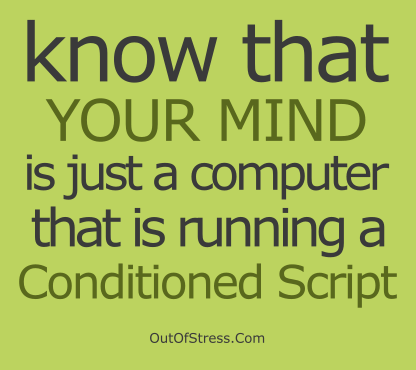 Stop having a guilty conscience by knowing that it's only an idea of the mind.
3.) "Forgive them for they know not what they do"
A beautiful pointer given by Jesus which can be applied to our lives. All our actions are mostly unconsciously driven by instinct or impulse. Can we forgive ourselves for being unconscious? Of course, there is nothing personal about human unconsciousness. Life is forever forgiving.
4.) You can learn without feeling guilty
So you did something "wrong". Does it serve any purpose to punish yourself continuously for it?
Why not just use the experience to become more mature. Everything in life is an opening towards growth.
Embrace the message that your guilt brings you but don't associate with the feeling.
5.) Stop believing in beliefs
Guilt can easily provide an opportunity for growth.
Look deep within to realize the dysfunctional belief or thought that causes you to feel guilty and be open enough to see through its silliness. All beliefs are ultimately silly.
Guilt can also help us become more righteous and virtuous as long as we are not deluding ourselves.
The greatest virtue is to stay true to our heart and not to our mind. But forgive yourself first before you hope to learn something from the experience.
Your heart is always willing to forgive, it's the mind that always places the blame game.