Stress is an all too common reality in our fast paced hectic lives. Many of us don't realize how much stress we carry with us until we are relieved of it, even for a brief period of time. Giving a person stress free time can be the best gift you could give them. Below are some stress relief gift ideas to give to your harried friends and family.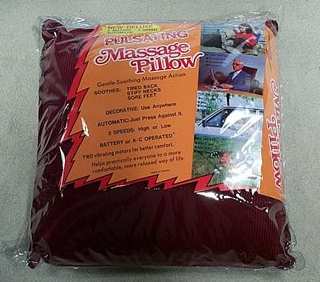 A massage pillow usually generates gentle vibrations that can relax and lull a person to sleep. Some of these pillows have adjustments for increasing or decreasing the vibrations making it extremely friendly to the user.
As they run on batteries, these pillows can also be used in a car and can be a blessing for those long drives. The best part is that they do not have an 'on' and 'off' switch and react to pressure to get activated. This can be helpful especially when used during sleep.
This is a great gift for someone who spends a lot of time sitting and has back or neck pain related issues. Make sure to include a set of 2XD batteries if you plan on gifting these.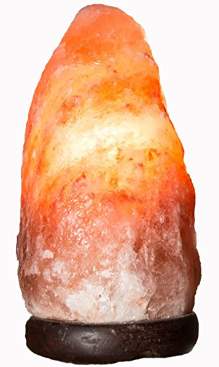 Salt lamps are made from salt crystals found in the Himalayas. These salt crystals tend to emit negative ions into the air when heated and hence aid in purifying the air. Negative ions are essentially oxygen atoms charged with an extra electron and have been known to clear the air of allergens, in addition to having a lot of beneficial effects on a person's health.
In addition to this purifying effect, the Himalayan lamp emits a smooth glowing light which can create a relaxing ambiance.
Both these factors make this lamp a great gift for someone with a stressful lifestyle.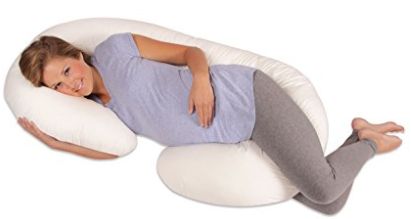 Think of snoogle as a pillow you can cuddle with. Not only does it support your head, but also your hips, back, neck and tummy. Great for getting that relaxing sleep. Snoogle can even be used by pregnant ladies for that full body support while sleeping.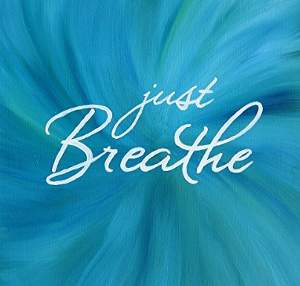 A few slow deep breaths is all you need to feel super relaxed. But how often do we ever do that? This wall art will serve as a great reminder to your recipient to take a few seconds off work and 'just breath!'
This would make for a great gift for someone with a home office who spends many hours on the computer and often tends to lose track of time.

Singing bowls tend to produce a soothing sound when played and can work as great tools for meditation and achieving inner peace. The frequency of sounds produced is said to have a healing effect and generates positive energy within the home.
If your recipient is spiritually inclined, they are bound to fall in love with this bowl!
6.) Spa Day

Body and beauty treatments are a regular part of many traditional cultures, because of the numerous physical and psychological benefits we gain from them. This is the reason spa treatments are such a common stress relief gift.
If you know the recipient can't spare a whole day you could get them a set of massages to be used when they have a spare hour, or give them a set of spa products they can use at home.
The Dreampad Pillow is no ordinary pillow. It is a mind-relaxing, sleep-inducing pillow that plays music through gentle vibration that only you can hear. The vibrational music stimulates the vagus nerve, activating the parasympathetic nervous system which aids relaxation and deep restful sleep.
To know more about how this pillow works, check out the science behind it.
Without a doubt, this would make for the perfect gift for someone who is sleep deprived and stressed out.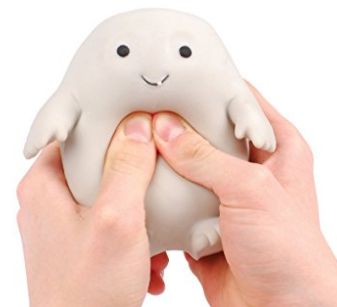 Stress dolls are a wonderful way to work out frustrations without breaking things or exploding at other people. The stress doll whose eyes pop out when you squeeze him can bring stress and comic relief to some, while others prefer a mock voodoo doll to work out their stress. In place of a doll a stress ball works well and can easily be made at home too with a balloon (or two to minimize leaks) and some flour, sand or tapioca pearls.
9.) Boxing Classes
Sometimes one of the best stress relieves is a tough workout full of punches and kicks.
Giving a series of boxing, MMA, or kickboxing classes can be an excellent stress relief gift. The recipient will not only be able to beat stress, but will also be building strength, concentration and self confidence.
If a class series won't work with their schedule there are some great DVD sets that they can do in anytime they want in their living room.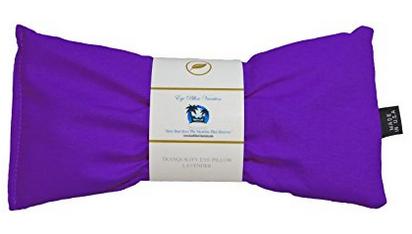 What better gift for the overworked than a set of eye pillows that can help them relax and get better sleep? Eye pillows can used either heated or chilled. They offer gentle pressure on the eyeballs and help the user get deep relaxing sleep.
If you are planning to buy this gift, consider buying eye pillows that use lavender. Lavender is known to help sooth the nerves and cause deep relaxation. It is also known to aid sleep, reduce headaches and migraines.
11.) Yoga Classes
On the opposite end of the call spectrum are yoga classes. A yoga class series or DVD set can be a wonderful gift to help the receiver slow down and become more centered. Yoga has been show to significantly improve how people manage and respond to daily stressors, so giving a gift of yoga is often a gift that continues to give for years to come.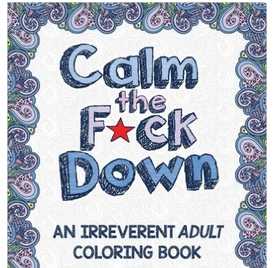 Adult coloring books are a craze these days and for a good reason. Research indicates that coloring can help reduce stress in adults and aid relaxation.
Remember the time when we used to paint as kids? How engrossed we got in this calming and creative activity. And how proud we were with the completed art often framing it on our walls. This is the exact sense of euphoria that can arise in our minds as adults while coloring.
If you choose to give this gift, couple it with coloring pens, crayons and watercolors.
13.) Cleaning Service
Cleaning is often just one more thing to do in our busy lives. Take away that additional stress with a cleaning service gift. No matter if you give one or twenty cleaning sessions, you will be taking care of one of the many tasks on the recipient's to do list, which can provide that precious amount of extra time to just breathe.
This shoulder wrap can be used warm or cold and provides soothing relief to stressed out muscles and tendons. Made using microbeads and a soft comforting fabric, this wrap has been specially designed to provide relief from stress and muscle pain in the upper back, neck and shoulders.
An amazing stress relief product that your recipient is bound to fall in love with.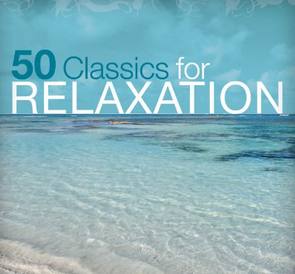 Music has the ability to heal and relax the mind, body and spirit. This is especially true of the timeless music that is included in this CD collection.
Some tracks included are Für Elise (Beethoven), Flower Duet (Delibes), To a Wild Rose (MacDowell), On the Beautiful Blue Danube (Strauss), The Tales of Hoffmann: Barcarolle (Offenbach), Gardens in the Rain (Debussy), On Wings of Song (Mendelssohn) and Tales from the Vienna Woods (Strauss).
You can always couple this with other related gifts.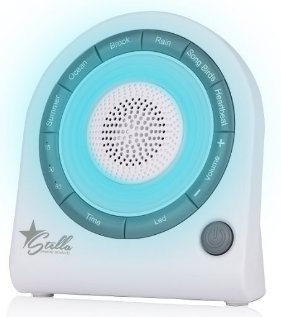 This machine is designed to block disturbing noises and aid deep sleep and relaxation. It comes with 6 different soothing white noise sounds that include ocean Waves, rainfall, bird song and babbling brooks among others. In addition to this, the machine also comes with 6 different color night lights.
Lovely gift for someone who is having difficulty sleeping or concentrating.

Inflatable chairs are super relaxing to sit on and this one comes with an ottoman which is an added bonus.
If you plan on gifting this make sure that your recipient has an electric inflator, air compressor or pump at home. Foot pumps will not do.
Avoid gifting this in-case your recipient has cats as inflatables and claws down go well together for obvious reasons.

This product projects relaxing water waves on the ceiling creating a soothing bedroom atmosphere.
The product comes with an auto-shut off which can come in handy. Another useful feature is that the product comes with attached speakers. This means, your recipient can plug in their iPod, MP3 or Smartphone to compliment the atmosphere with relaxing music of their choice.
Makes for a great gift for both adults as well as children who have difficulty falling asleep.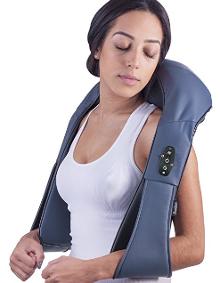 If your recipient frequently suffers from neck/back pain then this would be the ultimate gift for them.
This shiatsu neck and back massager has 8 kneading nodes and two massage modes (clockwise and anti-clockwise) designed to effectively relieve stress and pain located in the neck and back muscles. This product is rechargeable and cordless which adds to its ease of usage.
That's right, they do exist!
Stress cookies/tea contain herbs that are known to reduce stress levels.
So in addition to being delicious, they help you relax and de-stress as well. The herbs contained in these cookies include Theanine, New Zealand Pine Bark Extract, Japanese Asparagus Extract and Corn Grass Extract. All these herbs are known to reduce psychological stress, environmental stress and sleep deprivation stress thereby increasing alertness and well being.
A combo pack of stress tea and cookies would make for the perfect gift for just about anyone.
Zen Eggs are beautiful egg shaped wooden totems that are designed to help you create time for yourself. The basic idea behind this product is to create an object that the mind relates with relaxation.
The eggs feel great to hold and make for lovely desk accessories. You can spin them along, roll them, nudge them and even use them to massage your muscles to relieve tension.

A relaxing bath can do wonders to your mind, body and spirit.
These bath bombs look and smell amazing and come loaded with healing essential oils like lavender, peppermint and grapefruit oils.
They also contain Epson salt and Dead Sea Salts Relieve pain that have been known to help relieve muscle cramps, inflammation, and even migraine headaches.
Overall a perfect gift for someone who is in dire need of some relaxation.
What can be better than a pillow that deeply massages and relaxes you after you come home from a stressful day? That's what this massage pillow does. The pillow has four massaging nodes that help loosen stiff muscles around the neck and shoulder areas.
The pillow comes with a controller using which you can easily adjust the intensity of the massage to your liking.
This guided meditation is part of a series called the 'Calming Collection' by Roberta Shapiro.
The CD is designed to help the listener relax, cast away worrisome thoughts and develop better control over the mind. This guided meditation uses hypnosis as well as meditative practices to help the listener.

You can either gift this as a single piece, or as a collection of similar relaxation CDs by Roberta Shapiro.
25.) Your Time
Time is the one thing no one ever seems to have enough of but always needs. Give the gift of time by taking care of some of the receiver's daily duties. Perhaps they always feel rushed to prepare a healthy dinner and then don't feel they have time to really enjoy what they made.
Pre-make some healthy meals that they can just heat up and eat. Maybe they have to chauffer their kids to a million and one activities and never have time to do things for themselves. Offer to be the kid's taxi for some time. Giving a friend just a  bit more time in their day for themselves is often the greatest gift you could give.