Life never stops, it is in a contact state of flow and hence 'change' can be viewed as life itself. There cannot be life without change. Therefore, by embracing change, your embrace life. By embracing change, you let go of resistance and get into the flow of things.
And when you flow with life, you start to see the hidden grace in change and you welcome change with an open heart.
But change is not always easy. Change can appear very difficult in the beginning because a change implies that your brain has to rewire many existing neural networks so as to adapt to the new conditions. And this takes time and effort. In addition to this initial discomfort, it also creates a sense of fear within 'cause the brain has to work in the realm of the unknown. It has to prepare itself to face new circumstances that it is not used to.
Your mind being a survival machine naturally becomes apprehensive not knowing if it can effectively adapt itself to change. But the reality is that you have all the power within you to not only adapt to change, but also use it effectively for your growth and well being.
The following is a collection of some really powerful quotes on change that will inspire you and give you strength to face change in your life.
Quotes about embracing change
"When the winds of change blow, some people build walls, others build windmills" – Chinese proverb
"Learn to adapt. Things change, circumstances change. Adjust yourself and your efforts to what it is presented to you so you can respond accordingly. Never see change as a threat, because it can be an opportunity to learn, to grow, evolve and become a better person." – Rodolfo Costa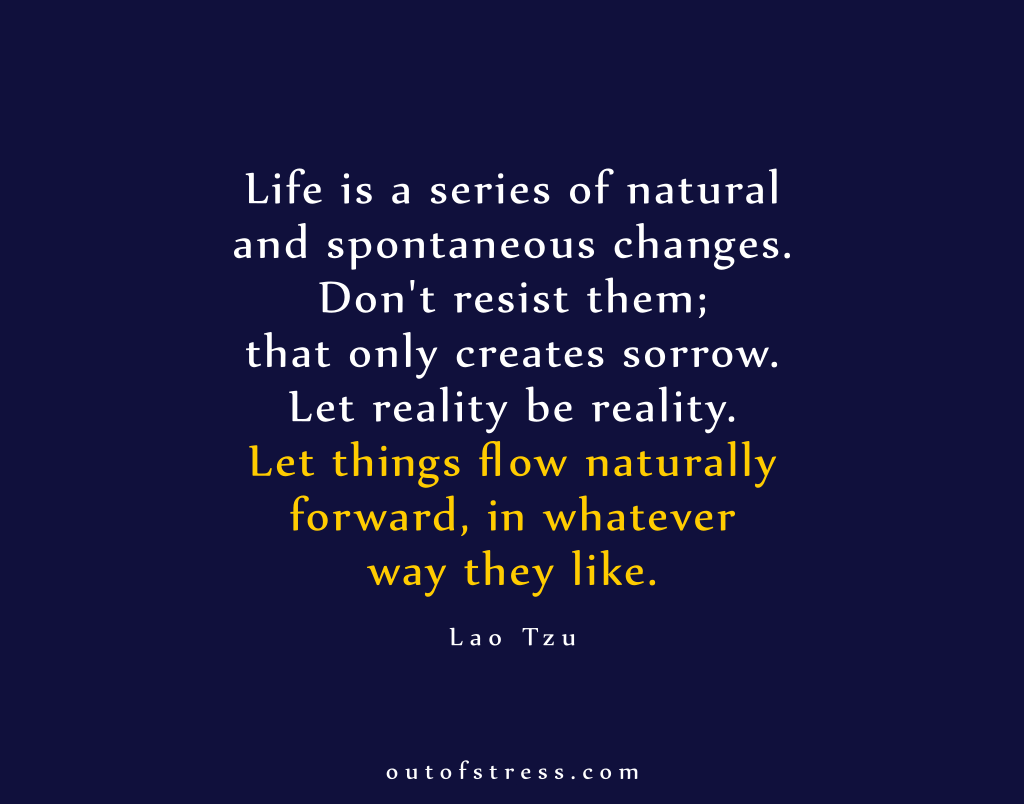 "Life is a series of natural and spontaneous changes. Don't resist them; that only creates sorrow. Let reality be reality. Let things flow naturally forward in whatever way they like." – Lao Tzu
"Everyone knows that not all change is good or even necessary. But in a world that is constantly changing, it is to our advantage to learn how to adapt and enjoy something better." – Ken Blanchard
"The measure of intelligence is the ability to change." – Albert Einstein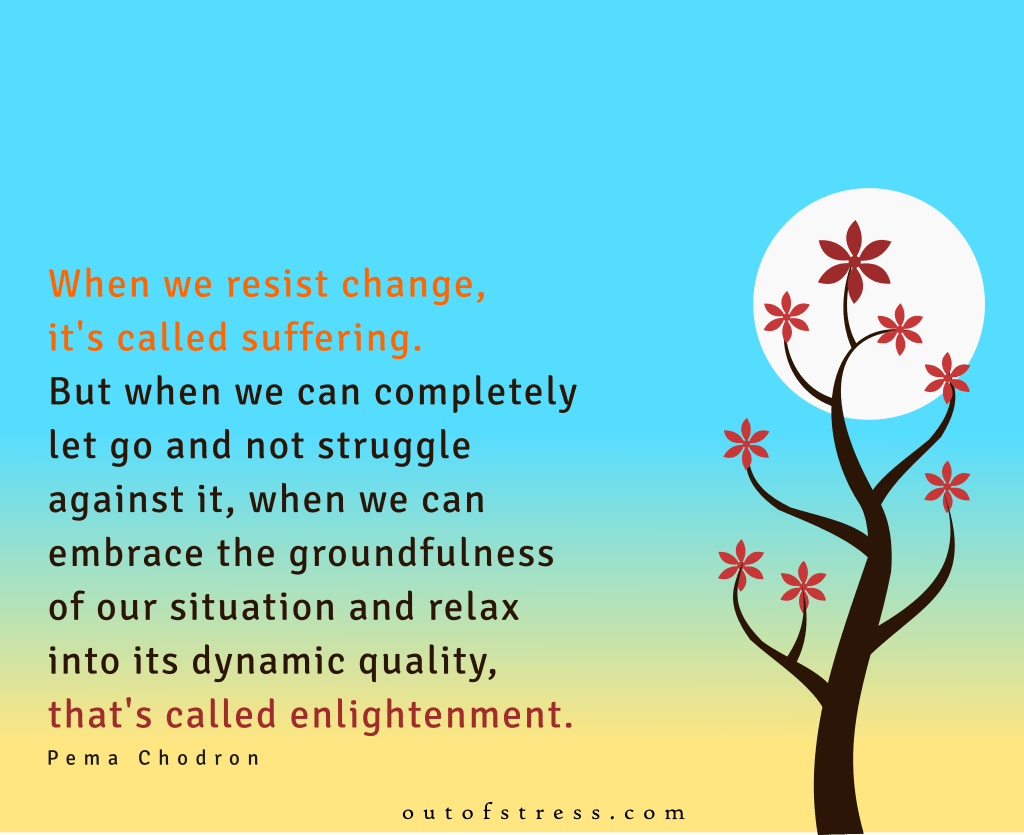 "When we resist change, it's called suffering. But when we can completely let go and not struggle against it, when we can embrace the groundlessness of our situation and relax into it's dynamic quality, that's called enlightenment" – Pema Chödrön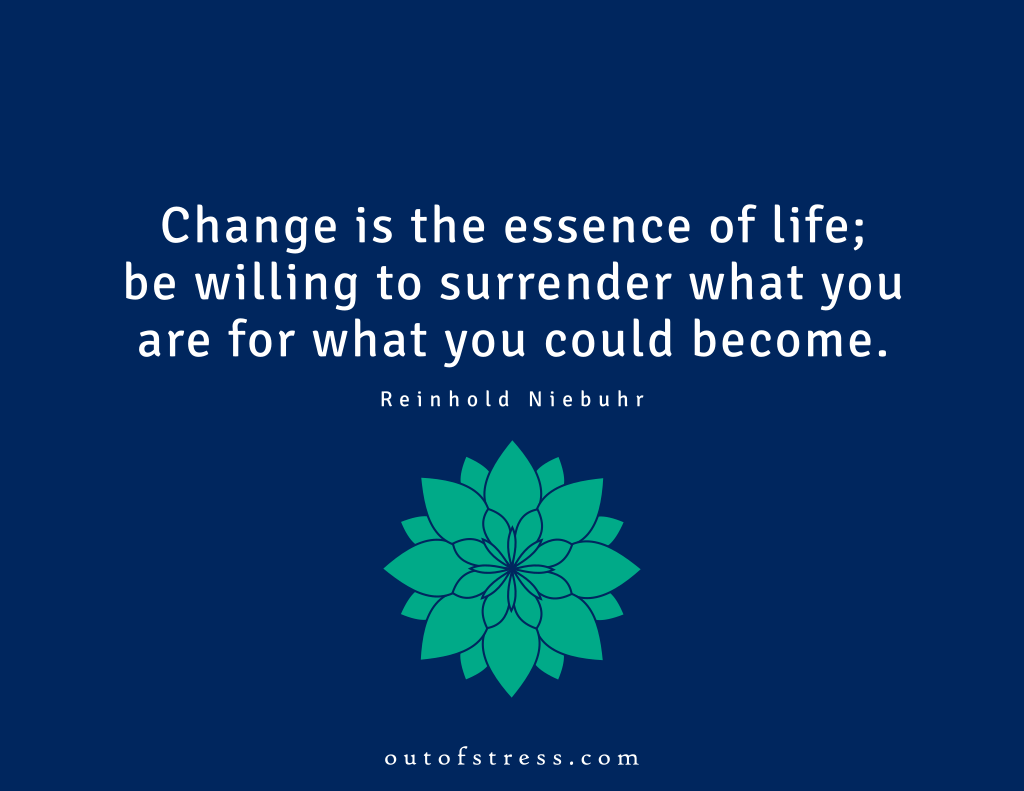 "Change is the essence of life; be willing to surrender what you are for what you could become." – Reinhold Niebuhr
"Nothing in the world is permanent, and we're foolish when we ask anything to last, but surely we're still more foolish not to take delight in it while we have it." – W. Somerset Maugham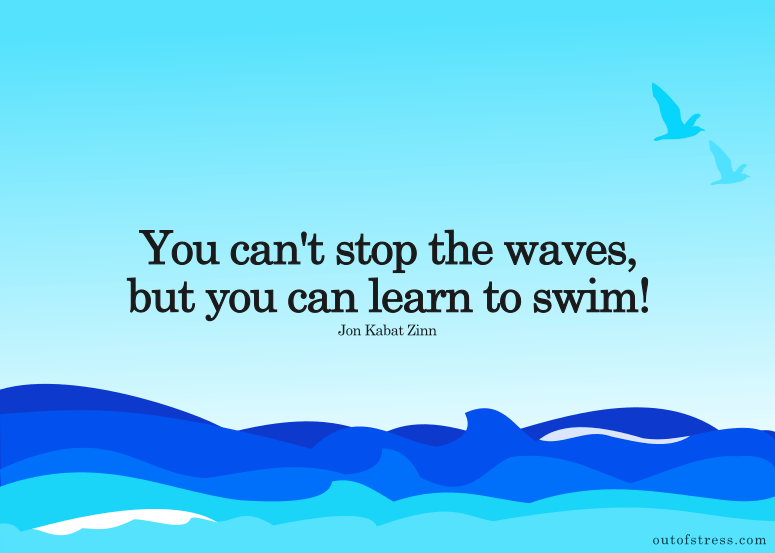 "You cannot stop the waves, but you can learn to swim."
"To be interested in the changing seasons is a happier state of mind than to be hopelessly in love with spring." – George Santayana
Also Read: 17 Inspirational Starting Over Quotes That Will Give You Strength
Quotes that will help you overcome your fear of change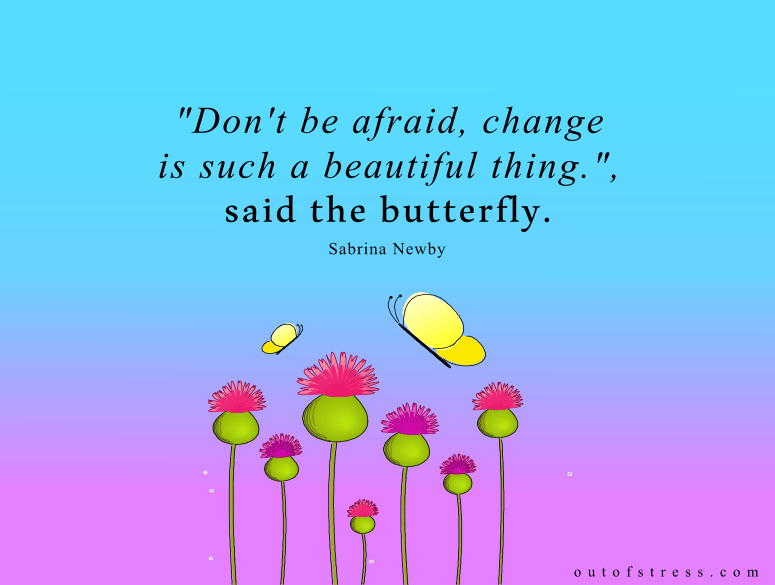 Don't be afraid. Change is such a beautiful thing", said the Butterfly.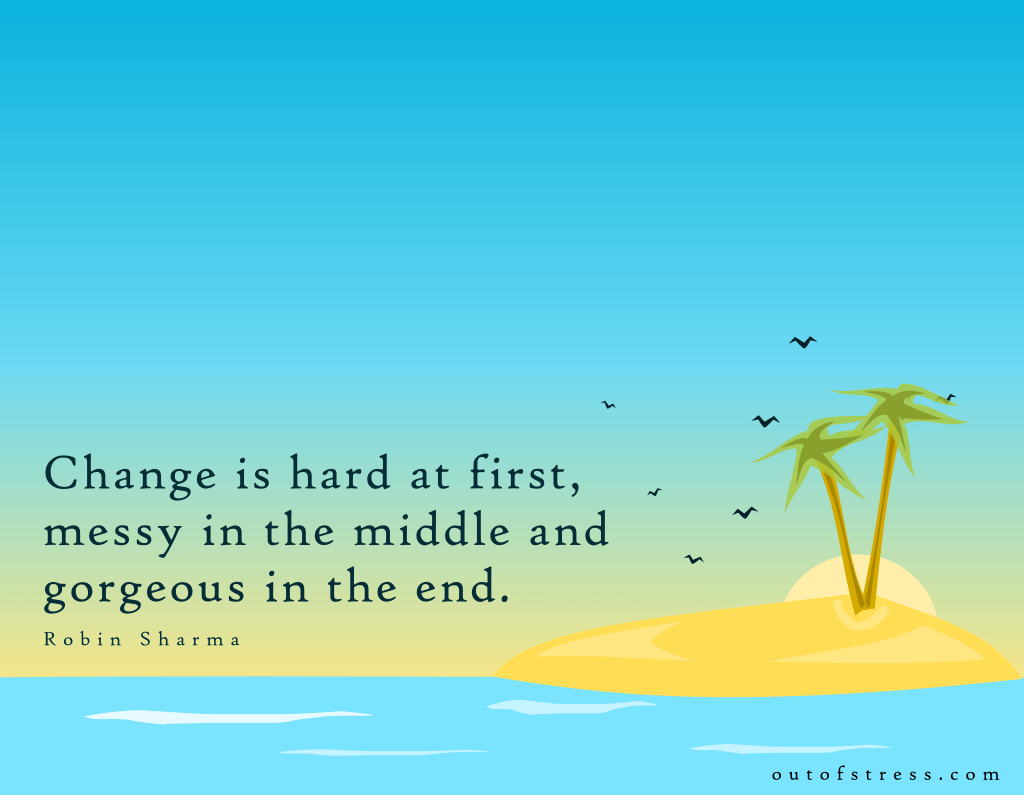 "Change is hard at first, messy in the middle and gorgeous in the end." – Robin Sharma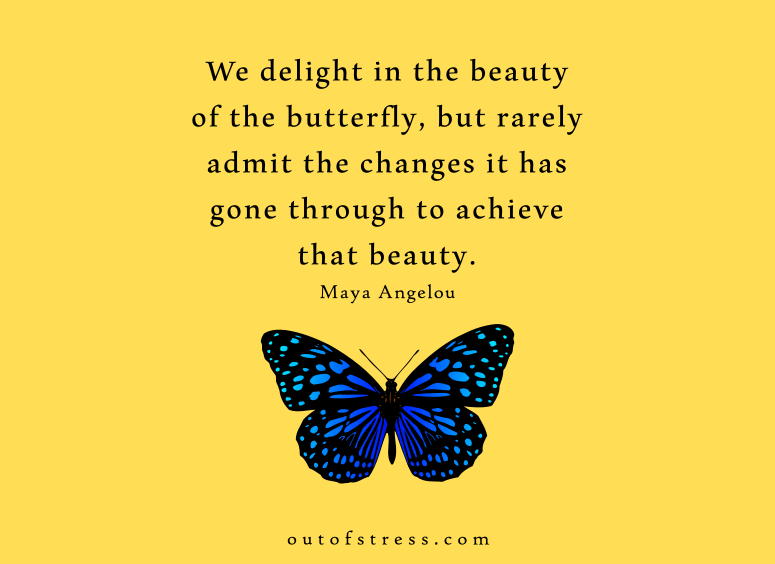 "We delight in the beauty of the butterfly, but rarely admit the changes it has gone through to achieve that beauty." – Maya Angelou
"People are usually afraid of change because they fear the unknown. But the single greatest constant of history is that everything changes." – Yuval Noah Harari
"Some changes look negative on the surface but you will soon realize that space is being created in your life for something new to emerge." – Eckhart Tolle
"Change is a constant in life – maybe the only constant there is – and sudden change is not unusual. Thus an important inquiry is: How can I make change a friend rather than source of fear?" – Paul O'Brien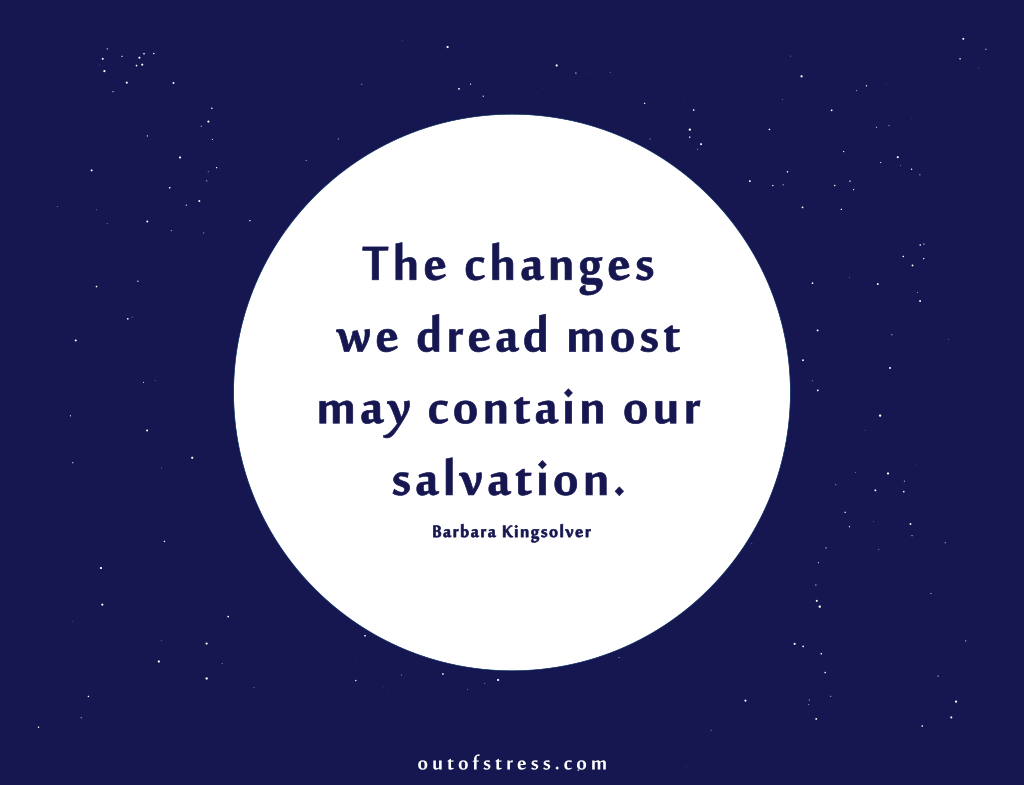 "The changes we dread most may contain our salvation." – Barbara Kingsolver
"Don't be too quick to draw conclusions from what happens to you; simply let it happen. Otherwise it will be too easy for you to look with blame… at your past, which naturally has a share with everything that now meets you." – Rainer Maria Rilke
"It takes a lot of courage to release the familiar and seemingly secure, to embrace the new. But there is no real security in what is no longer meaningful." – Alan Cohen
"Well and good if all things change, O Lord God, provided I am rooted in You." – St. John of the Cross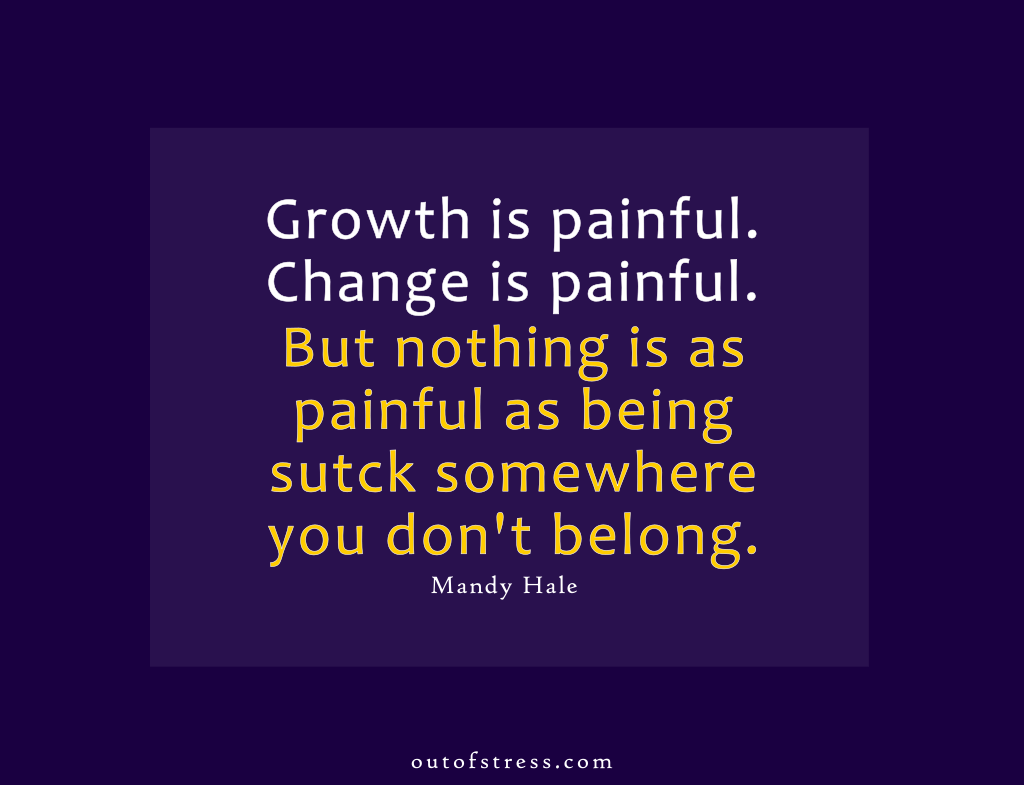 "Growth is painful. Change is painful. But nothing is as painful as staying stuck somewhere you don't belong." – Mandy Hale
"Human beings, as I know better than most, can get used to anything. Over time, even the unthinkable gradually wears a little niche for itself in your mind and becomes just something that happened." – Tana French
Quotes that change is life
"Change is not a gate we pass through, it is the definition of life." – Millie Florence
"Life has three rules: Paradox, Humor, and Change. Paradox: Life is a mystery; don't waste your time trying to figure it out. Humor: Keep a sense of humor, especially about yourself. It is a strength beyond all measure. Change: Know that nothing ever stays the same." – Dan Millman
"All that you touch You Change. All that you Change Changes you. The only lasting truth is Change. God is Change." – Octavia E. Butler
"Life is a dance more than it is an assertion and there is more health in dynamism or fluidity than there is rigidity and stasis." – Oli Anderson
"All is flux, nothing stays still." – Heraclitus
"Observe always that everything is the result of change, and get used to thinking that there is nothing nature loves so well as to change existing forms and make new ones like them." – Marcus Aurelius
"Consciousness is only possible through change; change is only possible through movement." – Aldous Huxley
"No man ever steps in the same river twice, for it's not the same river and he's not the same man." – Heraclitus
"Times change, as do our wills, What we are – is ever changing; All the world is made of change, And forever attaining new qualities." – Luís Vaz de Camões
"Life belongs to the living, and he who lives must be prepared for changes." – Johann Wolfgang von Goethe
Also Read: 15 Nothing Lasts Forever Quotes That Will Change Your Perspective of Life
Quotes that change is necessary for growth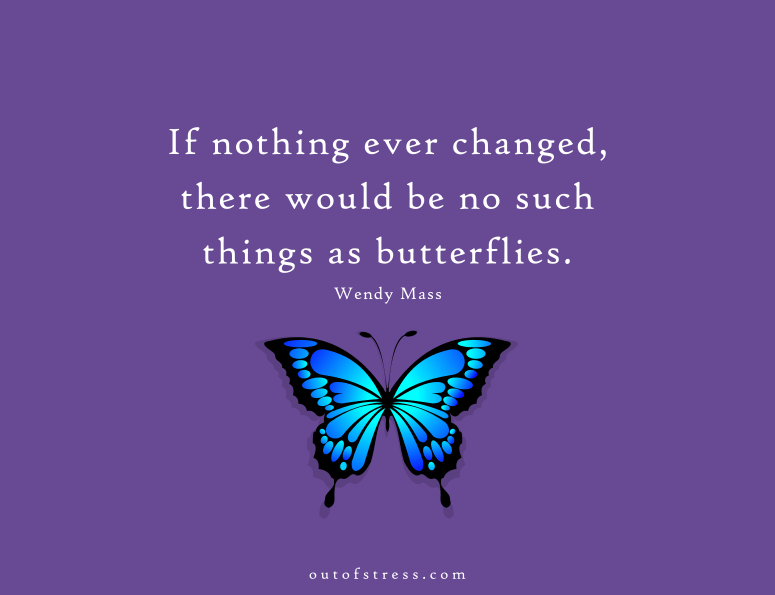 "If nothing ever changed, there would be no such things as butterflies." – Wendy Mass
"People who can change and change again are so much more reliable and happier than those who can't" – Stephen Fry
"I cannot say whether things will get better if we change; what I can say is that they must change if they are to get better." – Georg Lichtenberg
"To improve is to change; to be perfect is to change often." – Winston S. Churchill
"It is in changing that we find purpose." – Heraclitus
'You can suffer the pain of change or suffer remaining the way you are.' – Joyce Meyer
"If we don't change, we don't grow. If we don't grow, we aren't really living." – Anatole France
"A tiny change today brings a dramatically different tomorrow." – Richard Bach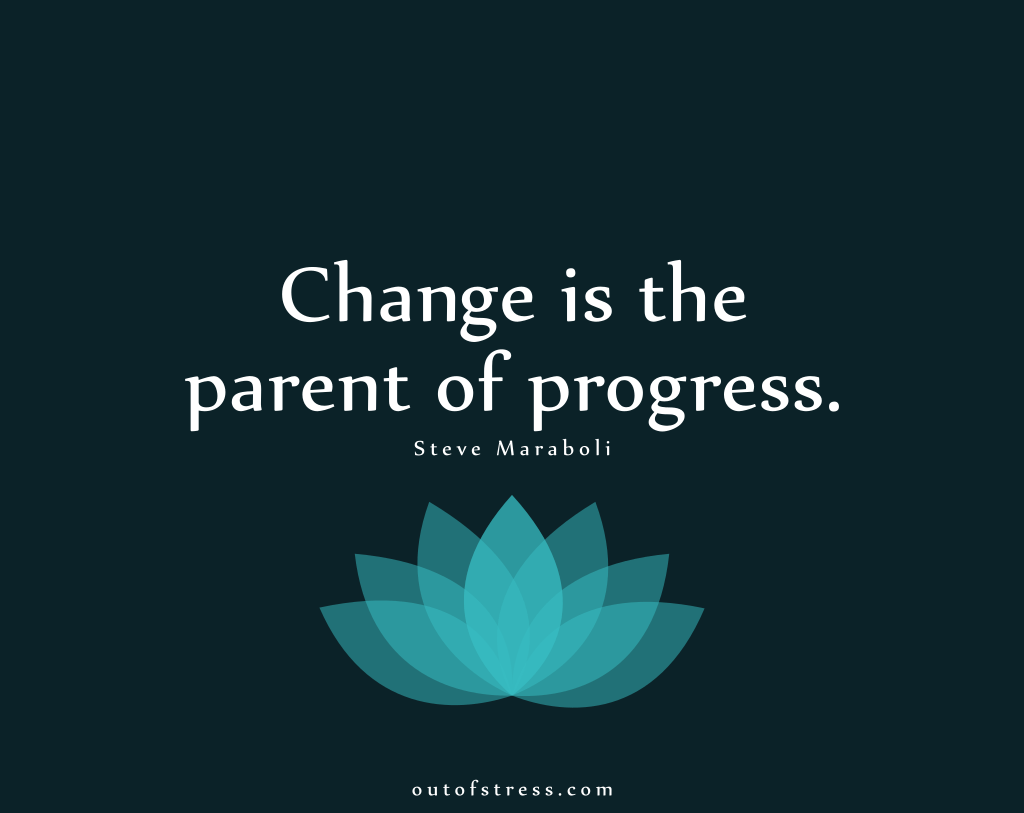 "Change is the parent of progress." – Steve Maraboli
"ReThink culture, because it is the foundation of all strategic success." – Tony Dovale
"To live is to change, and to change often is to become more perfect."- Cardinal Newman
"Innovation happens when you change the game; you bring a different twist to what is currently established and perceived." – Pearl Zhu
Also Read: Change The Stories You Tell Yourself To Change Your Life
Quotes on bringing about positive change
"What is necessary to change a person is to change his awareness of himself." – Abraham Maslow
"To change ourselves effectively, we first had to change our perceptions." – Stephen R. Covey
"The first step to change,… is accepting your reality right now. Honoring your process. Compassionate self-awareness leads to change; harsh self-criticism only holds the pattern in place, creating a stubborn and defensive Basic Self. – Dan Millman
"We change the world not by what we say or do, but as a consequence of what we have become.' – Dr. David Hawkins
"Things do not grow better; they remain as they are. It is we who grow better, by the changes we make in ourselves." – Swami Vivekananda
'Awareness is the greatest agent for change.' – Eckhart Tolle
'when you change what you believe, you change what you do…' – Spencer Johnson
'We generally change ourselves for one of two reasons: inspiration or desperation.' – Jim Rohn
'You can't go back and change the beginning, but you can start where you are and change the ending.' – C.S. Lewis
"Discomfort brings engagement and change. Discomfort means you're doing something that others were unlikely to do, because they're hiding out in the comfortable zone. When your uncomfortable actions lead to success, the organization rewards you and brings you back for more." – Seth Godin
"No matter who you are, no matter what you did, no matter where you've come from, you can always change, become a better version of yourself." – Madonna
"If you want to change the world, first change yourself, then tell others how you did it. Never demand that people change. Inspire them to change using your own change as an example instead." – Dan Pearce
'Yesterday I was clever, so I wanted to change the world. Today I am wise, so I am changing myself.' – Rumi
'Nothing we do can change the past, but everything we do changes the future.' – Ashleigh Brilliant
"Once you change your philosophy, you change your thought pattern. Once you change your thought pattern, you change your — your attitude. Once you change your attitude, it changes your behavior pattern and then you go on into some action. – Malcom X
'Our lives change in two ways: through the people we meet and the books we read' – Harvey MacKay
"The secret of change is to focus all your energy not on fighting the old, but on building the new." – Dan Millman
"I wanted to change the world. But I have found that the only thing one can be sure of changing is oneself." – Aldous Huxley
"Things change, time changes. People change, life changes. Time changes things, life changes people." – Aline Alzime
"If you want to change the fruits, you will first have to change the roots. If you want to change the visible, you must first change the invisible." – T. Harv Eker
"Not every change is an improvement but every improvement is a change; you can't do anything BETTER unless you can manage to do it DIFFERENTLY, you've got to let yourself do better than other people!" – Eliezer Yudkowsky
'Sometimes a change of perspective is all it takes to see the light.' – Dan Brown
'As you change your point of view, your views bring about a change in you.' – George Alexiou
Also Read: 8 Pointers That Helped Me Tackle the Pain of Moving On (Into the Unknown)