In the Upanishads (an ancient Hindu scripture), you will find one liners or short quotes called as "Sutras" that seek to convey a deep insight via few words.
The purpose was to give the mind very little to work with while allowing the deeper intelligence within to wake up to the truth of the words.
The best quotes are the ones that point to the truth of your being, in a simple manner so that the mind is bypassed and the words touch the core of your being itself.
The following is a list of 48 such quotes to live by that carry within them the profound truths of life.
---
1. "I'm not in this world to live up to your expectations and you're not in this world to live up to mine."
– Bruce Lee
---
2. "Begin at once to live, and count each separate day as a separate life."
– Seneca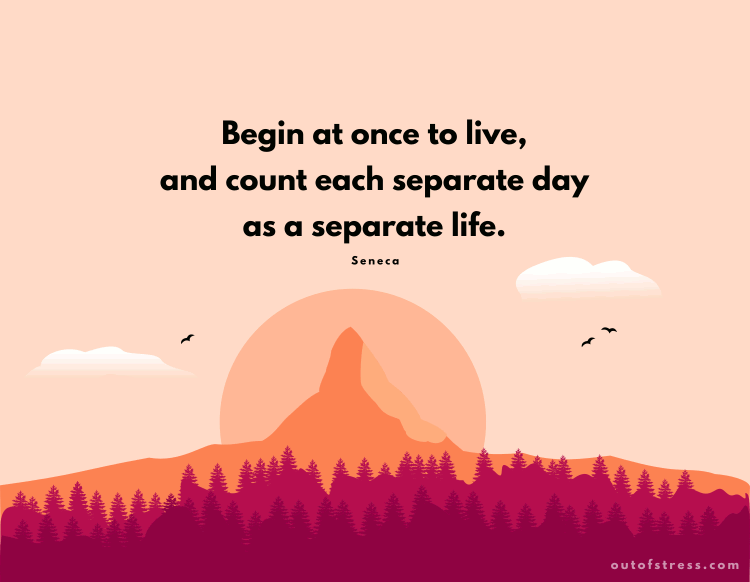 ---
3. "To be yourself in a world that is constantly trying to make you something else is the greatest accomplishment."
– Ralph Waldo Emerson
Lesson: You become liberated once you realize that you have no reason to fit in and that you are completely free to be yourself. And when you start getting in touch with your true, authentic nature, you automatically start to attract the right people and circumstances in your life helping you reach your greatest potential.
---
4. "To accomplish great things, we must not only act, but also dream; not only plan, but also believe."
– Anatole France
---
5. "Stay aware of your attention, because where your attention goes, energy flows."
Lesson: Your attention is powerful. Be aware of where the majority of your attention is focused on a daily basis. Develop the habit of staying conscious of your attention. Ask yourself, what am I focusing on right now? Is it something uplifting or is it something draining?
---
6. "Your visions will become clear only when you can look into your own heart. Who looks outside, dreams; who looks inside, awakes."
– C.G. Jung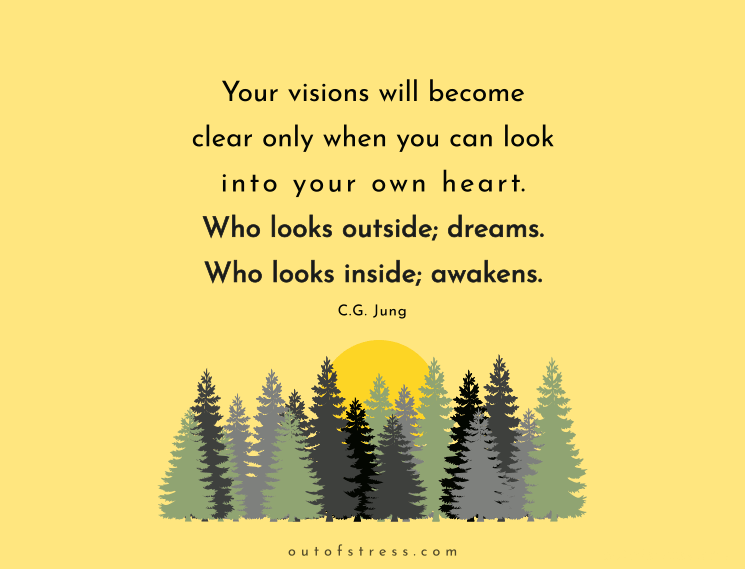 ---
7. "To exist is to change, to change is to mature, to mature is to go on creating oneself endlessly."
– Henri Bergson
---
8. "Time is the coin of your life. You spend it. Do not allow others to spend it for you."
– Carl Sandburg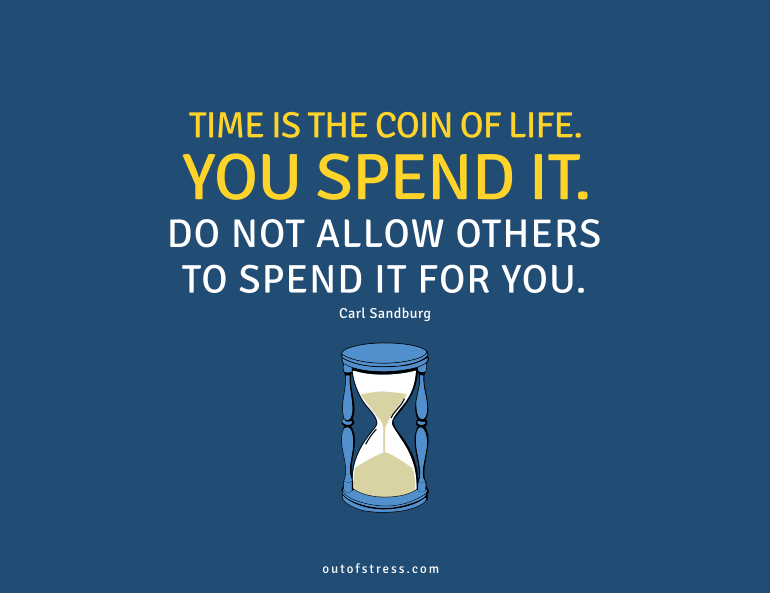 Lesson: Prioritize yourself and learn to say no to things that do not appeal to you on an energetic level.
---
9. Acknowledging the good that you already have in your life is the foundation for all abundance.
– Eckhart Tolle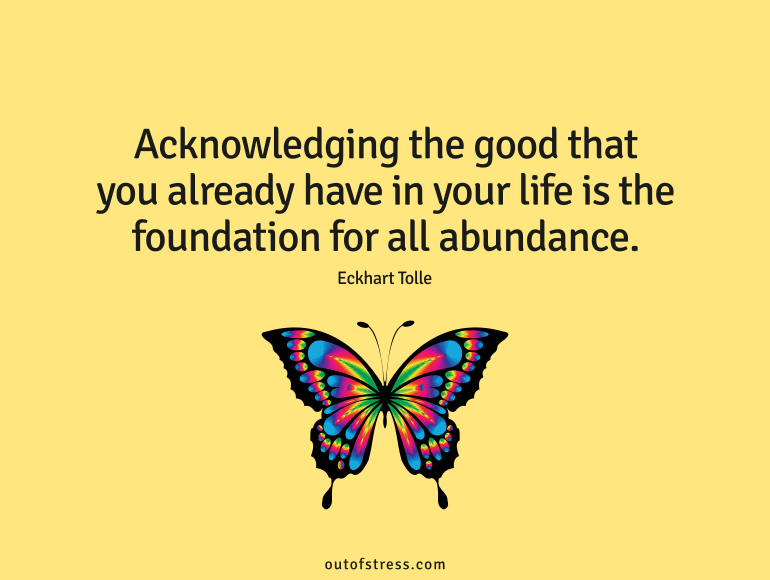 Lesson: Expressing gratitude automatically shifts your mindset from one of scarcity to one of abundance. And when you feel abundance you vibrate at a higher frequency attracting more abundance and prosperity into your life.
---
10. "Leave the beaten track behind occasionally and dive into the woods. Every time you do, you will be certain to find something you have never seen before."
– Alexander Graham Bell
---
11. "I have just three things to teach: simplicity, patience, compassion. These three are your greatest treasures."
– Tao Te Ching, Chapter 67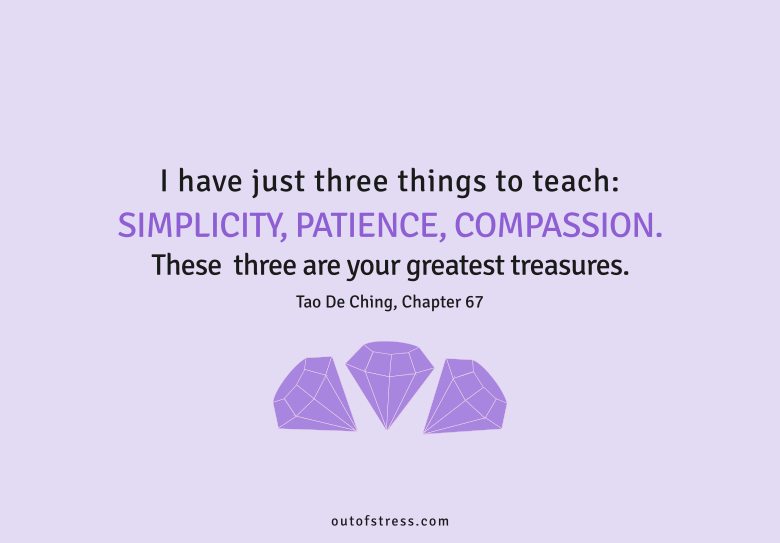 ---
12. "Let no feeling of discouragement prey upon you, and in the end you are sure to succeed."

– Abraham Lincoln
---
13. Life is a balance between holding on a letting go.
– Rumi
Lesson: Bring balance into every aspect of your life. For example, sometimes you need to hold on but sometimes it's best to let go. Holding on is a state of engagement where you expend energy and letting go is a state of relaxation when you gather energy. Hence there needs to be a balance between the two.
---
14. "Don't judge each day by the harvest you reap but by the seeds that you plant."
– Robert Louis Stevenson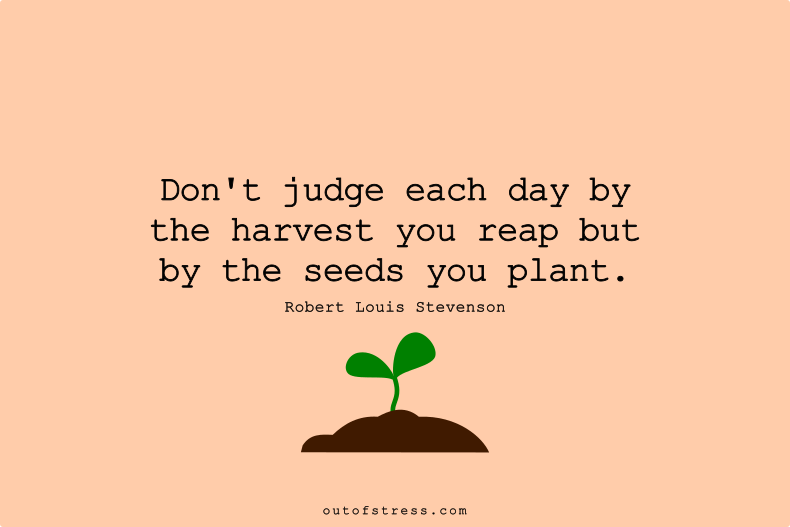 ---
15. Believe you can and you're halfway there.
– Theodore Roosevelt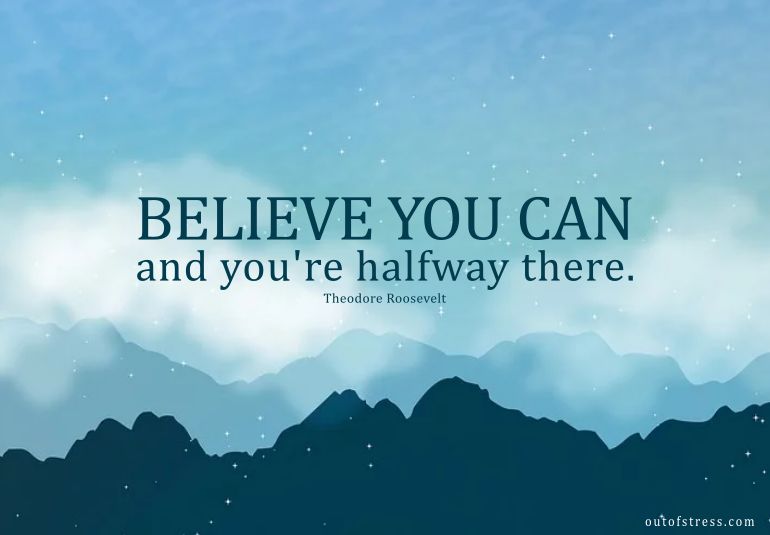 ---
16. Reality has its limits, but your imagination is boundless.
– Jean-Jacques Rousseau
Lesson: Your imagination is an extremely powerful gift. Allow your mind to be free and let it dream. Set it free from the shackles of conditioning and limitations.
---
17. Dream big and dare to fail.
– Norman Vaugham
Lesson: The fear of failure blocks the free flow of creative energy. The only way to break free of this fear is to embrace failures and look at them as stepping stones that will lead you toward your goals.
This change in attitude can be extremely freeing as it will help you banish self doubts and unleash your creativity to the max.
---
18. "We cannot direct the wind, but we can adjust the sails."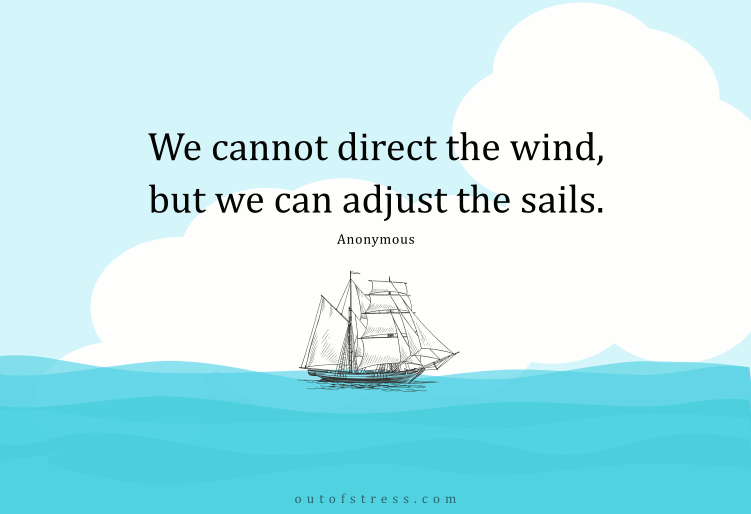 ---
19. No one can make you feel inferior without your consent.
– Eleanor Roosevelt
Lesson: Everything is a matter of perspective. When you believe in yourself and your abilities, what others say to you will hold little to no value.
---
20. It doesn't matter what others believe about you. The only thing that matters is what you believe about yourself.
– Rev Ike
Lesson: Often times, we waste a lot of precious energy worrying about what others think/believe about us. But in reality, it doesn't matter even a tiny bit what they think. The only thing that matters are the beliefs you hold about your own self.
Become aware of your self beliefs and start to discard negative or limiting beliefs by not giving them your attention. Divert your attention to positive and empowering beliefs.
---
Also Read: 54 Powerful Quotes by Rev. Ike on Self Belief and Prosperity
---
21. You have power over your mind and not outside events. Realize this and you will find strength.
– Marcus Aurelius
Lesson: Sometimes we feel that things are out of control, but we forget that there is something which is always in our control – Our Mind. Once you gain control over your mind, you get the power to choose how outside events impact you.
---
22. "Worry is a misuse of imagination."
– Dan Zadra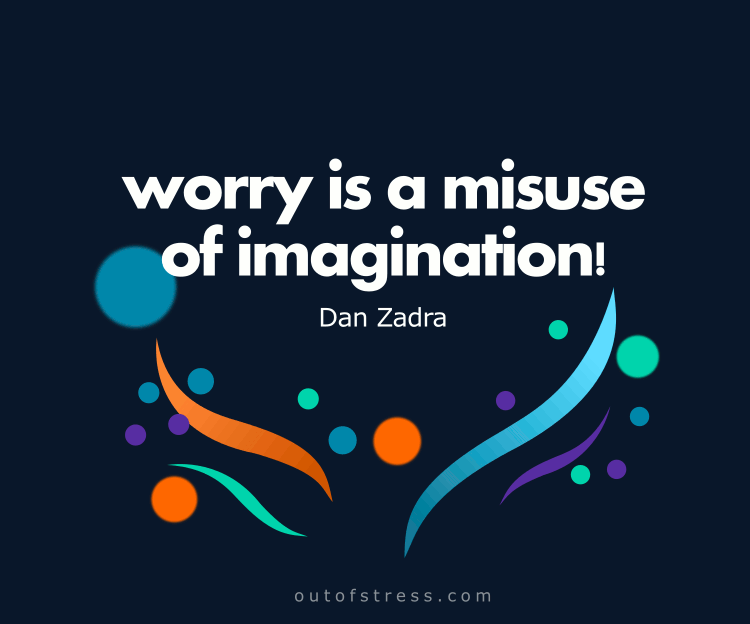 ---
Also Read: 101 Quotes On Being Yourself.
---
23. It is never too late to be what you might have been.
– George Eliot
Lesson: Life has no rules. There are no rules that certain things have to be achieved within a certain period of time. These rules are only made by the human mind. Break free from these self imposed restrictions and realize that it's never too late to start a new journey toward becoming your greatest self.
---
24. "We can complain because rose bushes have thorns, or rejoice because thorns have roses."
– Alphonso Karr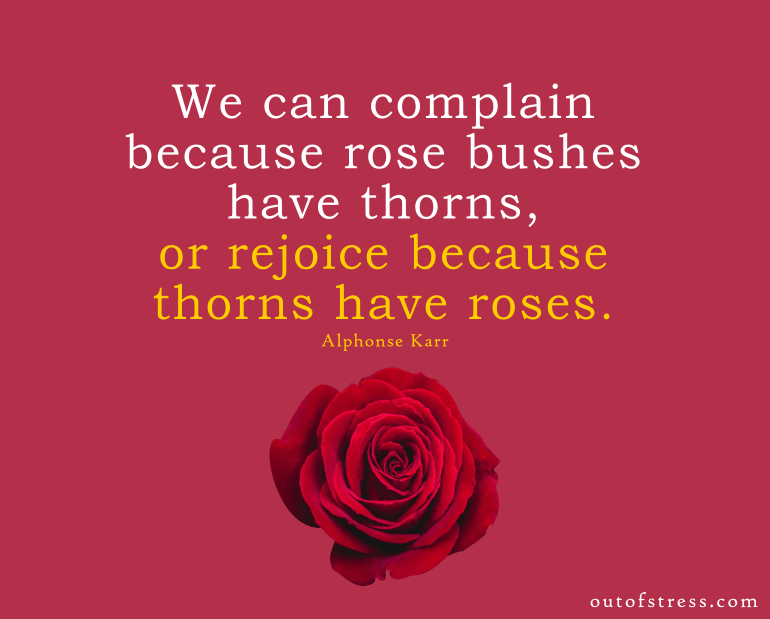 ---
25. We don't see things as they are, we see them as we are.
– Anaïs Nin
Lesson: Everything is colored by our perception. Things as such are neutral and don't have any meaning. It's our perception that gives them meaning. And our perception is purely based on our core subconscious beliefs. When we become aware of our beliefs and change them, our perception of the world changes along with it.
---
26. To love is to recognize yourself in the other.
– Eckhart Tolle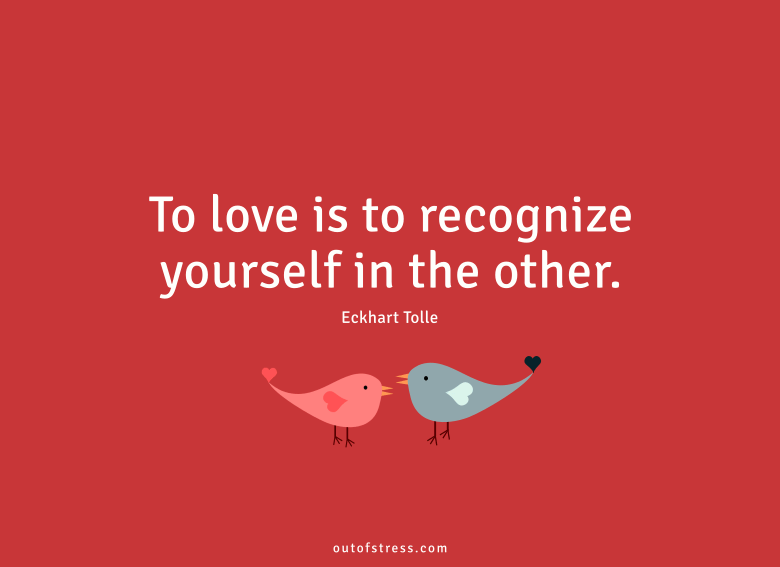 Lesson: When we realize that forms may look diverse on the outside but actually are all just manifested "bodies" of the one reality, the one being, we understand that there is really no separation anywhere. It's all one, there is just one.
---
27. "We must not allow other people's limited perceptions to define us."
– Virginia Satir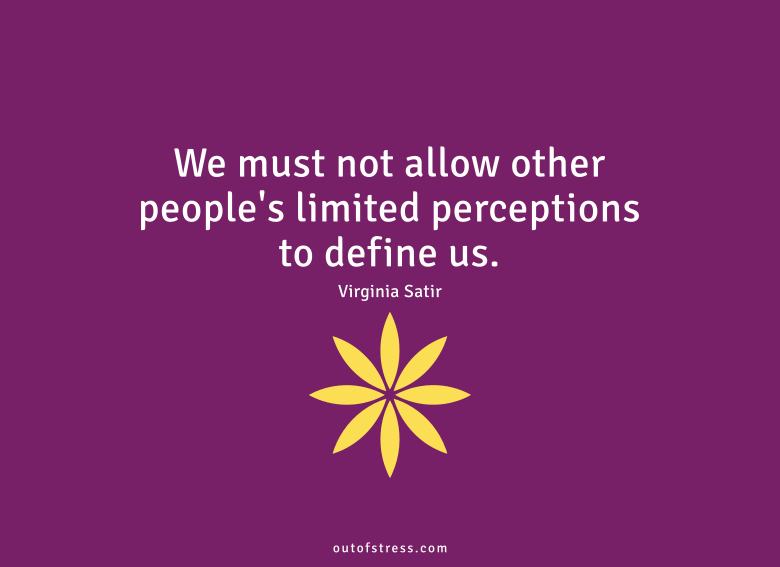 Lesson: We constantly get bombarded by opinions from the outside which we use to make an image of ourselves. And in all cases this image is flawed as the external only gives you a limited view of your own being.
No one can know you better than your own self. So take time to be with yourself and look into your beliefs. Discard acquired beliefs that no longer serve you and give power to beliefs that help you realize your true nature.
---
28. Freedom on the inside comes when validation from the outside doesn't matter.
– Richie Norton
Lesson: Self love is akin to self acceptance and thereby self validation. When you are self validated, you no longer look for approval from outside and this frees you to be yourself and thereby get in touch with your true nature. This is an extremely powerful state to be in because you free up a lot of energy which you can then invest toward becoming your greatest self.
---
29. "Back of every mistaken venture and defeat is the laughter of wisdom, if you listen."
– Carl Sandburg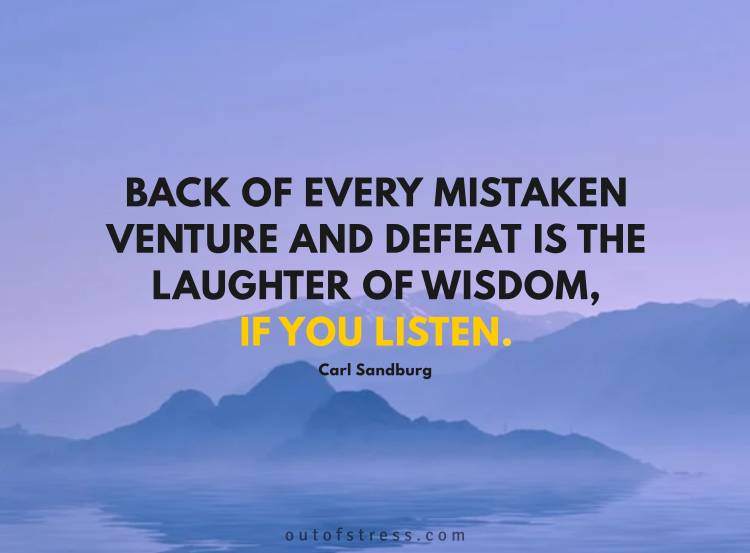 ---
30. "Be curious, not judgemental."
– Walt Whitman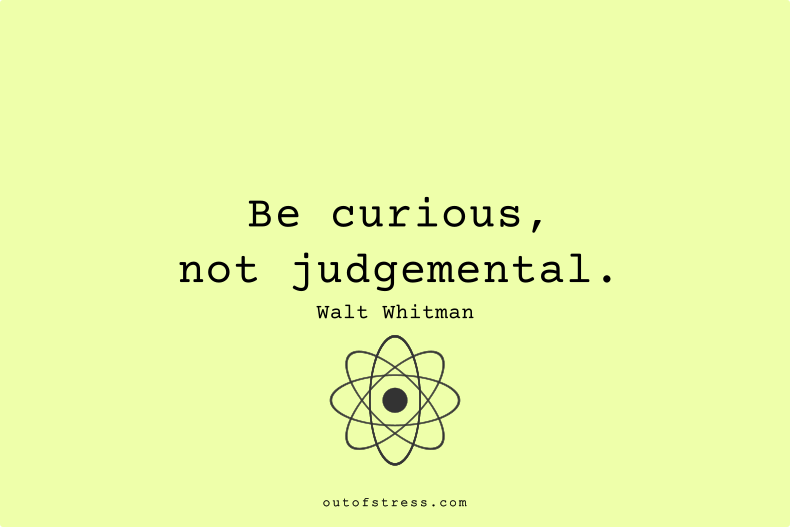 ---
31. "Nothing in life is to be feared, it is only to be understood."
– Marie Curie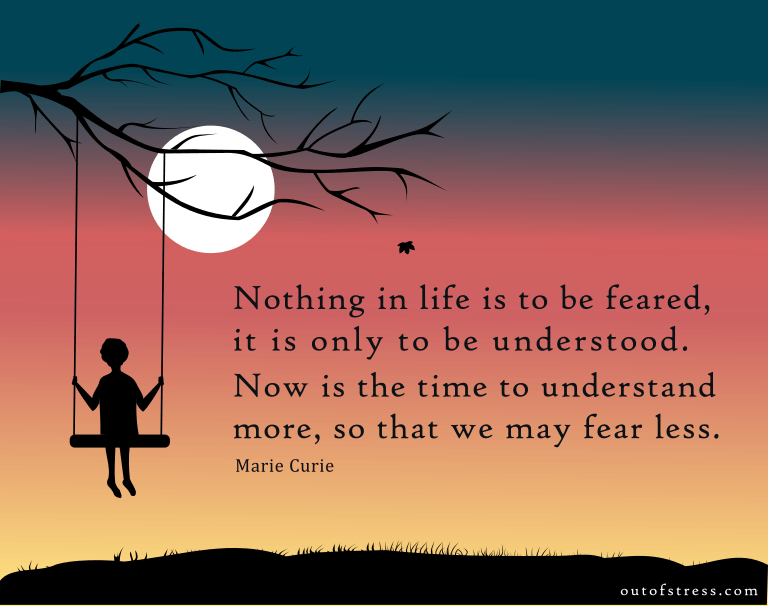 ---
32. We are shaped by our thoughts; We become what we think.
– Gautama Buddha
Lesson: Your thoughts act as magnetic frequencies that attract similar frequencies into your life. Cultivate the habit of staying aware of your thoughts. Give attention to empowering thoughts and remove attention from thoughts that are negative and limiting.
---
33. "Patience is the companion of wisdom."
– Saint Augustine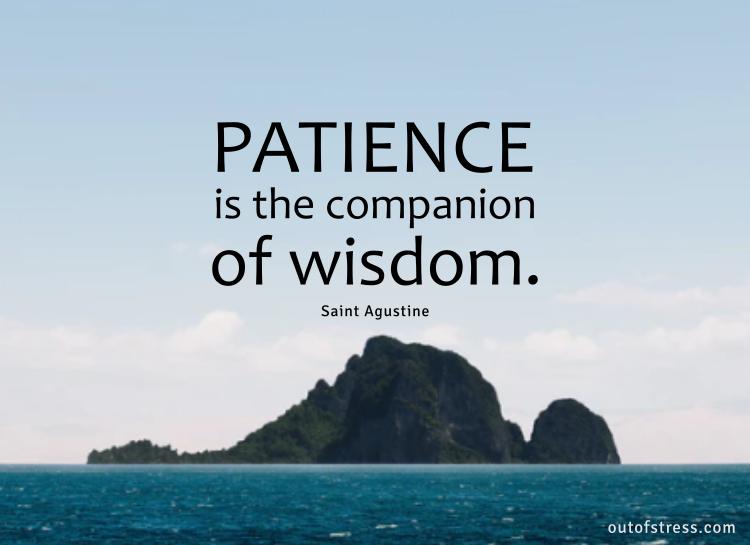 ---
34. "Life can only be understood backwards; but it must be lived forwards."
– Soren Kierkegaard
---
35. "If you want your present to be different from the past, study the past."
– Baruch Spinoza
---
36. "The aim of life is to live, and to live means to be aware. Joyously, drunkenly, serenely, divinely aware."
― Henry Miller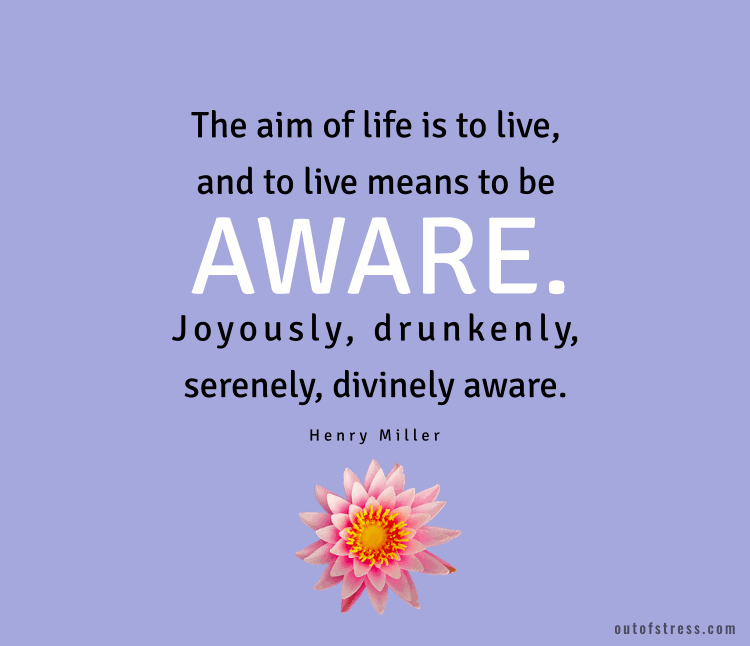 ---
37. "The best way is to understand yourself, then you will understand everything."
---
38. "The wise man is not he who gives the right answers; he is the one who asks the right questions."
― Claude Lévi-Strauss
---
39. "No man is your energy, no man is your friend, every man is your teacher."
– Florence Scovel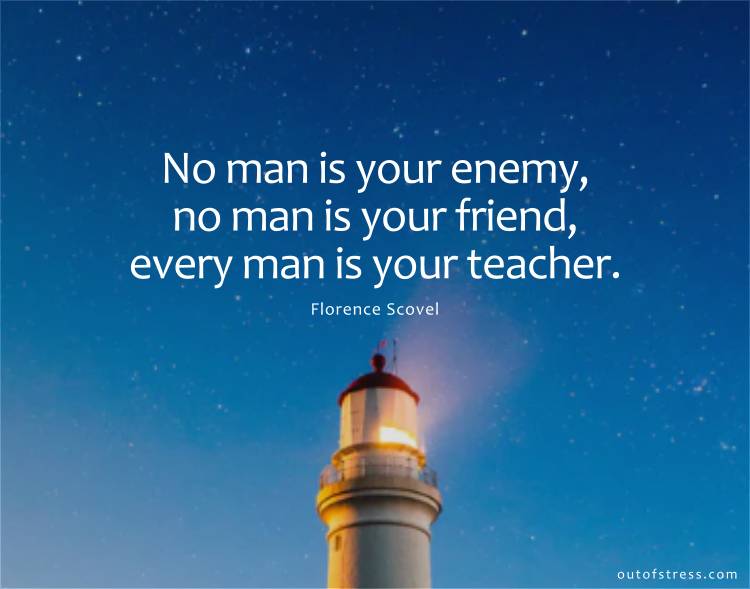 ---
40. "Everything we hear is an opinion, not a fact. Everything we see is a perspective, not the truth."
– Marcus Aurelius , Meditations
---
41. The past has no power over the present moment.
– Eckhart Tolle
Lesson: Let go of your past and bring your attention to the present moment. All creative solutions and well-being emanates from this connection with the timeless "present" moment.
---
42. The most important lesson for every time of life is this: 'Never hurt anybody."
– Rousseau, Emile or On Education
---
43. "What do we live for, if it is not to make life less difficult for each other?"
– George Eliot
---
44. "Education is not preparation for life; education is life itself."
– John Dewey
---
45. "Life isn't about finding yourself. Life is about creating yourself."
– George Bernard Shaw
---
46. "You never fail until you stop trying."
– Albert Einstein
---
47. "Turn your wounds into wisdom."
– Oprah Winfrey
---
48. "Take the attitude of a student, never be too big to ask questions, never know too much to learn something new."
– Og Mandino
---
If you benefited from this article, please do share so others can benefit from it too.