There are basically two states in which you can exist – a state of relaxation or in a state of stress. Relaxation is a state of expansion. Therefore, when relaxed, your energy expands, you start vibrating at a higher frequency and your body begins to heal and restore itself. In the state of relaxation, you let go of all the accumulated negative energy and regenerate positive energy.
Stress on the other hand is a state of contraction. When in stress, your body uses up energy and slows downs processes related to healing and restoration.
To lead an optimal life, it is crucial that we balance states of stress with states of deep and healing relaxation. In-fact, the more time we spend being relaxed the more abundance and positivity we attract into our life.
37 Relaxing quotes to destress
This article is a collection of 20 relaxing quotes that will help you destress and let go. The quotes are presented on beautiful images of nature that will bring a sense of peace and calm to your being.
1. "Relax. No one else knows what they're doing either."
– Ricky Gervais
2. "Rest and be thankful."
– William Wadsworth
3. "Sometimes letting things go is an act of far greater power than defending or hanging on."
– Eckhart Tolle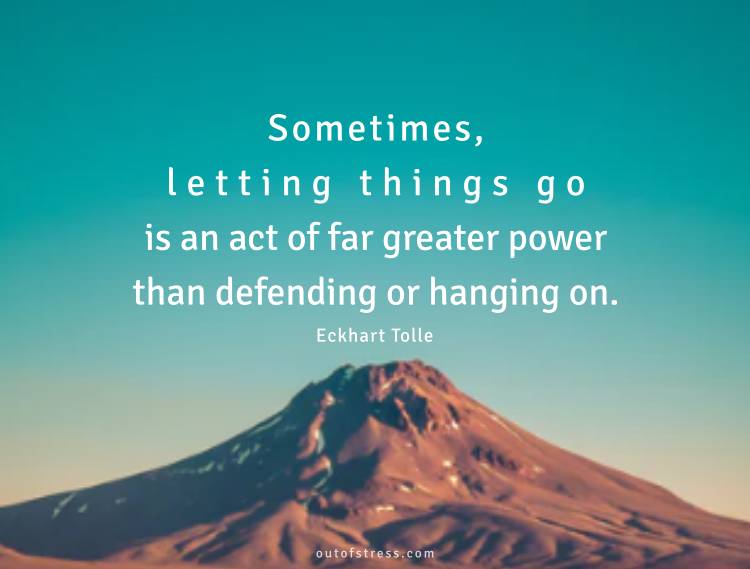 4. "Do not anticipate trouble, or worry about what may never happen. Keep in the sunlight."
– Benjamin Franklin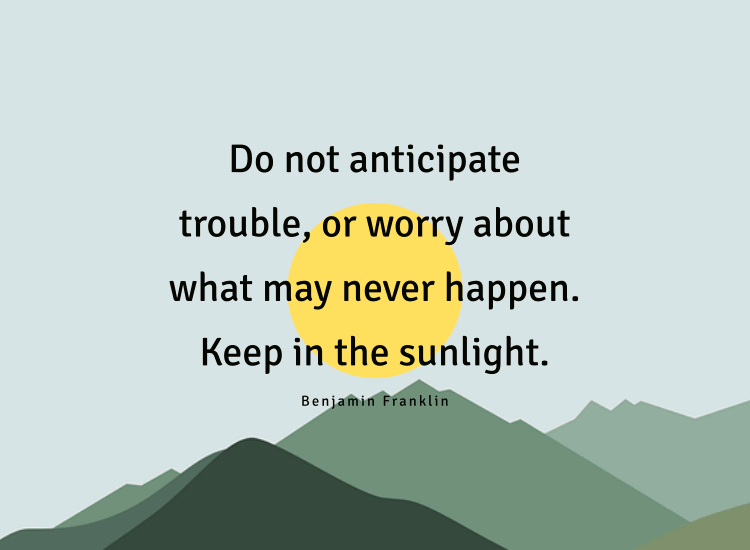 5. "Time you enjoy wasting is not wasted time."
– Marthe Troly-Curtin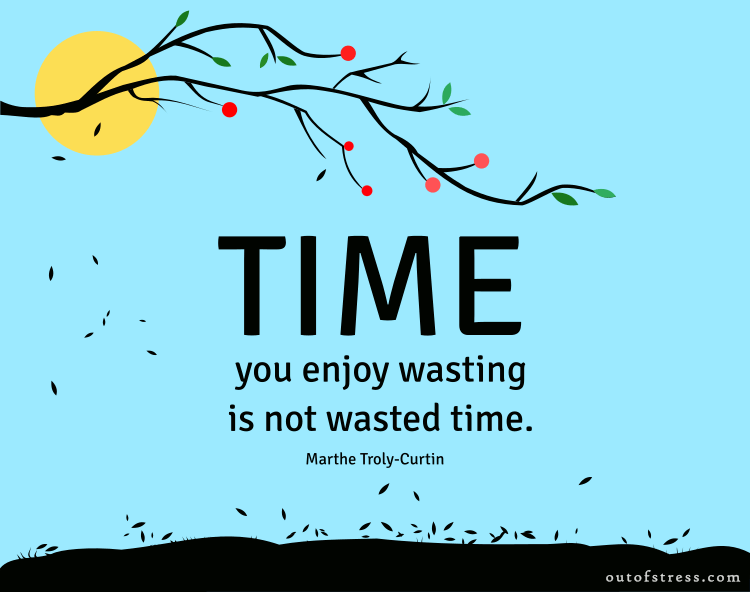 6. "Rule number one is, don't sweat the small stuff. Rule number two is, it's all small stuff."
– Robert Eliot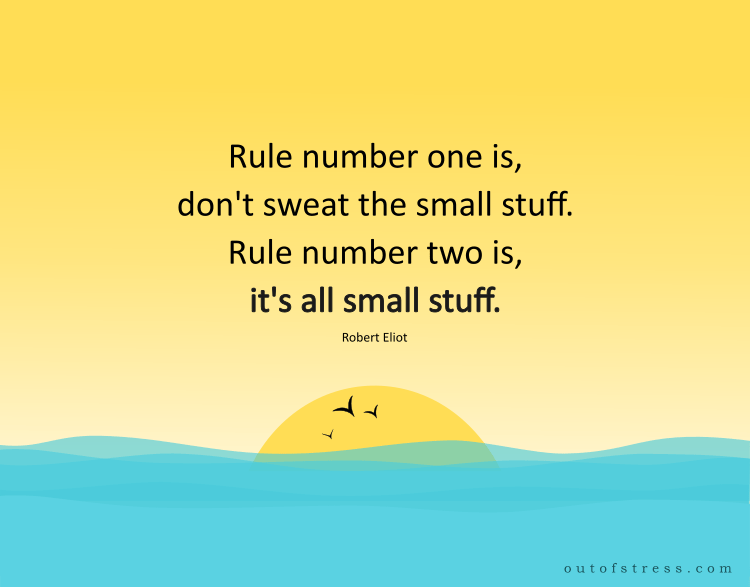 7. "Take rest; A field that has rested, gives bountiful crop."
– Ovid
8. "Rest is not idleness, and to lie sometimes on the grass under trees on a summer's day, listening to the murmur of the water, or watching the clouds float across the sky, is by no means a waste of time."
– John Lubbock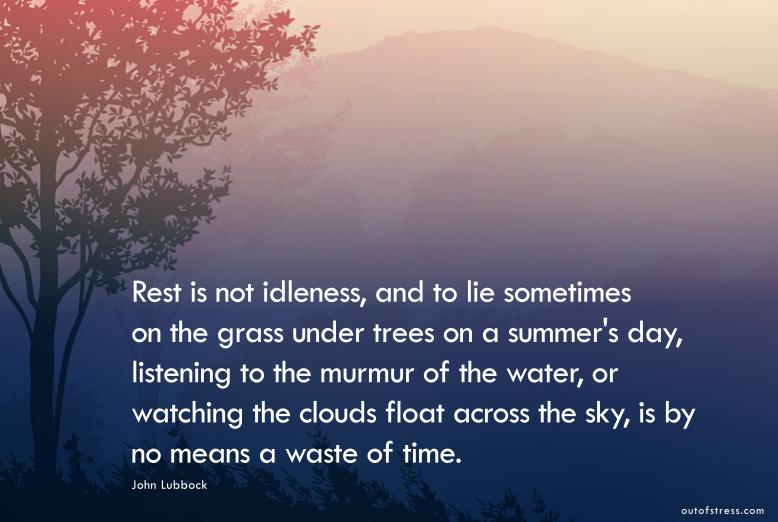 9. "Taking time to do nothing often brings everything into perspective."
– Doe Zantamata
10. "It's not the daily increase but the daily decrease. Hack away at the inessentials."
– Bruce Lee
11. "Besides the noble art of getting things done, there is the noble art of leaving things undone. The wisdom of life consists in the elimination of non-essentials."
– Lin Yutang, The Importance of Living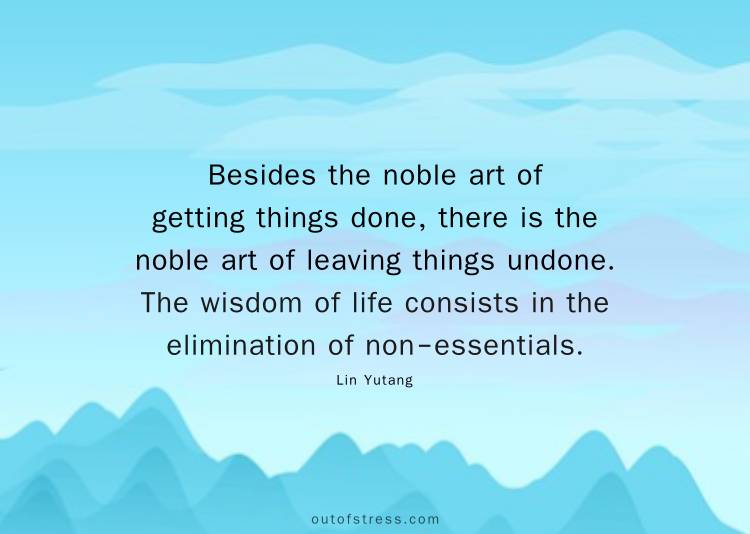 12. "Life isn't as serious as the mind makes it out to be."
– Eckhart Tolle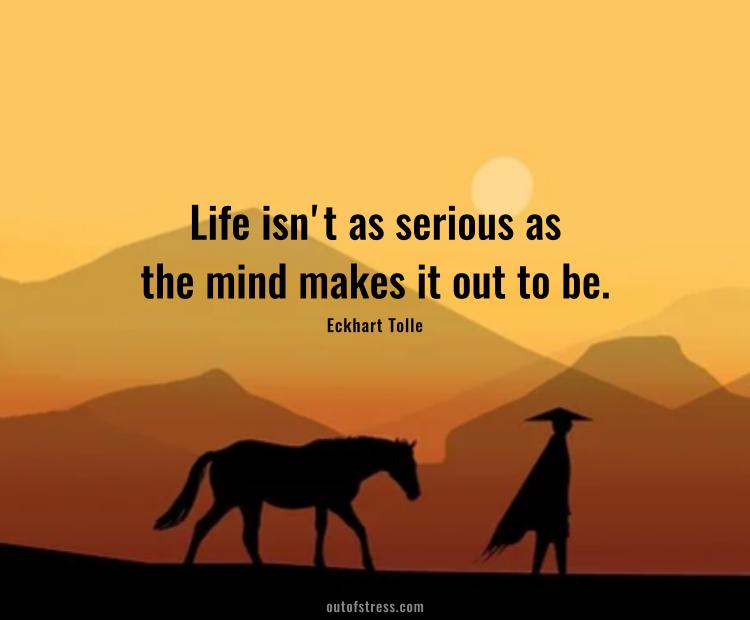 13. "Put your thoughts to sleep, do not let them cast a shadow over the moon of your heart. Let go of thinking."
– Rumi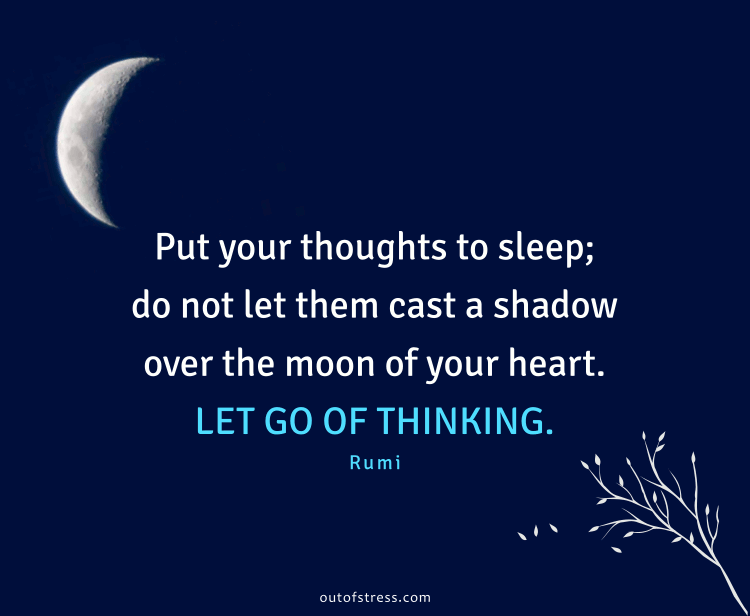 14. "The opinion that other people have about you is their problem not yours."
15. "Take a deep breath. Inhale peace. Exhale happiness."
– A.D. Posey
16. "Turn off your mind, relax, and float downstream."
– John Lennon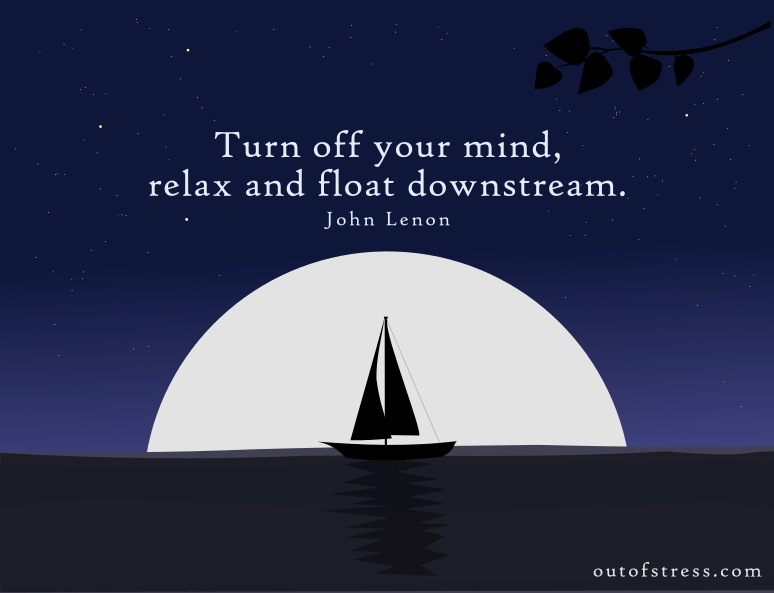 17. Life is like breathing. If you try to hold it, you'll lose it. But let it come & go & you'll always be connected to it.
– Anon
18. "Your calm mind is the ultimate weapon against your challenges. So relax."
– Bryant McGill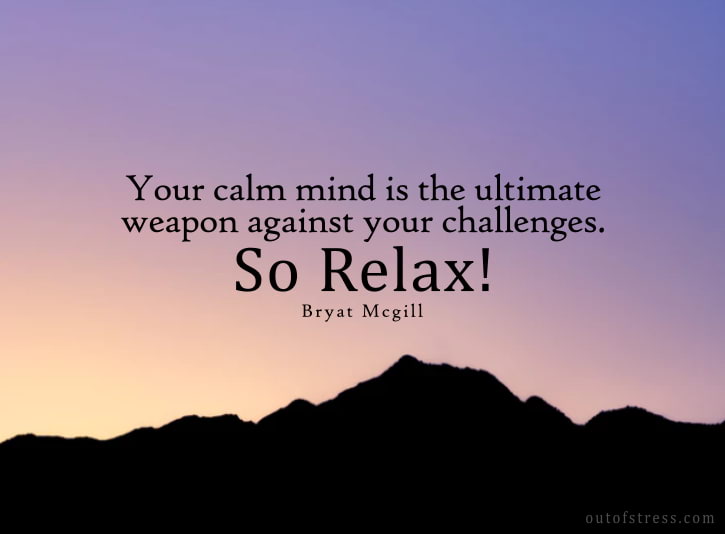 19. "Don't you simply love going to bed. To curl up warmly in a nice warm bed, in the lovely darkness. That is so restful and then gradually drift away into sleep…"
– C.S. Lewis
20. "Every now and then, go away, have a little relaxation, for when you come back to your work your judgment will be surer."
– Leonardo da Vinci
21. "Nature does not hurry, yet everything is accomplished."
– Lao Tzu
Also Read: 54 quotes on the healing power of nature.
22. "Be like a tree and let the dead leaves drop."
– Rumi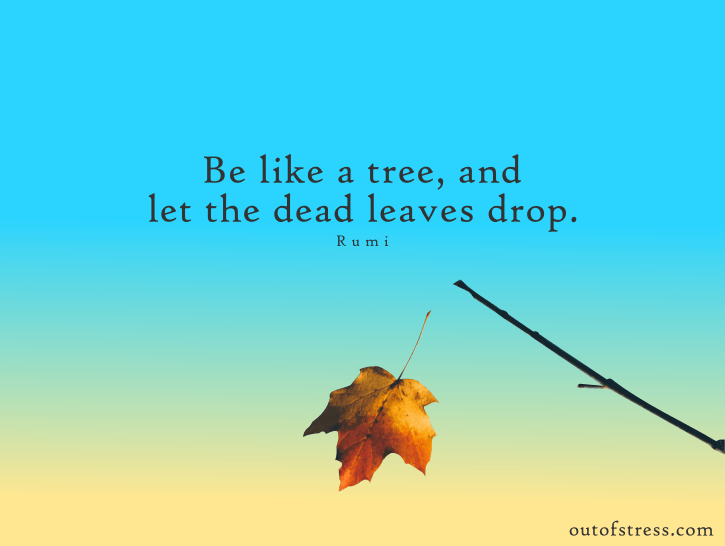 23. "You can find magic, wherever you look. Sit back and relax, all you need is a book."
– Dr. Seuss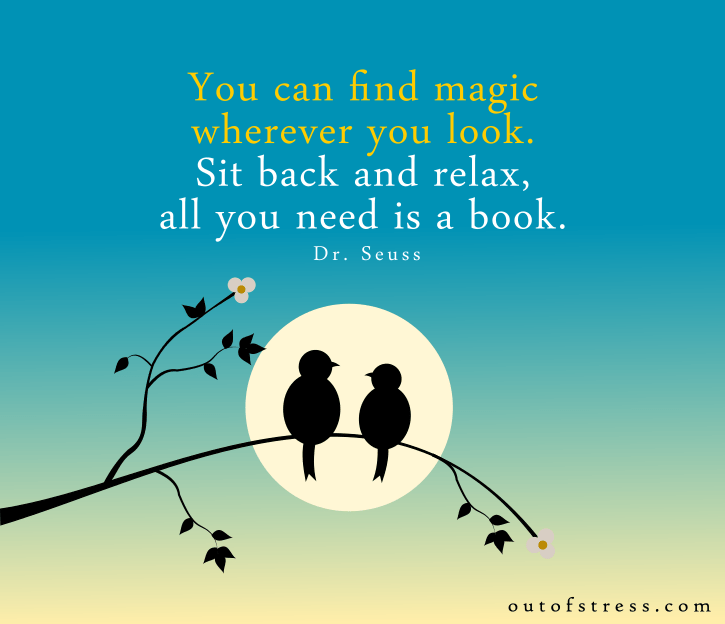 24. "Ah! There is nothing like staying at home, for real comfort."
– Jane Austen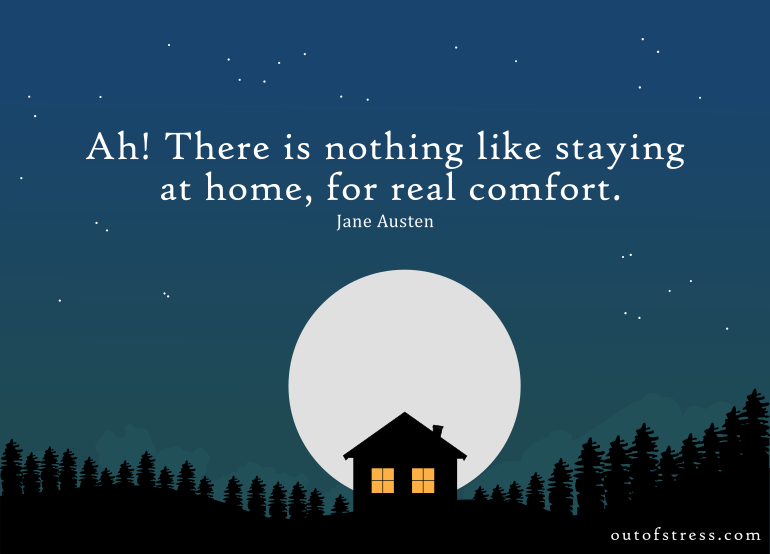 25. "Your mind will answer most questions if you learn to relax and wait for the answer."
– William S. Burroughs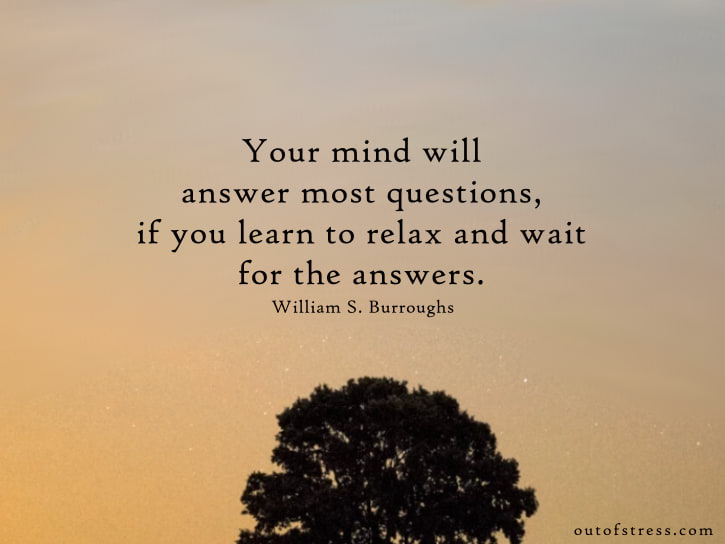 26. "Your mind is like water. When it is agitated it becomes difficult to see. But if you allow it to settle, the answer becomes clear."
– Bill Keane
27. "There is no wisdom without leisure."
– W. B. Yeats
28. "The sensation of energy expands with increasing relaxation."
– Ilchi Lee
Also read: Heal your body through conscious relaxation.
29. "Consider the lilies of the field, how they grow. They don't toil, neither do they spin."
– Matthew 6:28
30. "A massage is just like a movie, really relaxing and a total escape, except in a massage you're the star. And you don't miss anything by falling asleep!"
– Elizabeth Jane Howard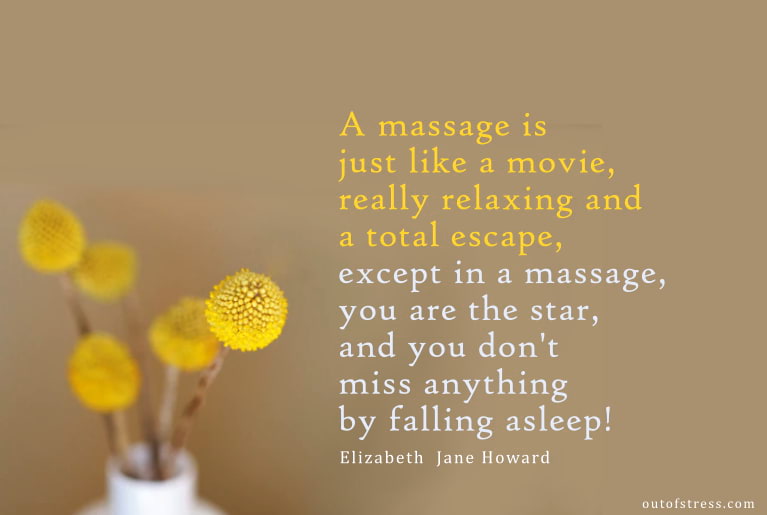 31. "Tension is who you think you should be. Relaxation is who you are."
– Chinese Proverb
Also Read: 9 way to relax before going to bed.
32. "I love the magic of a hot bath, how time pauses and every grievance melts away."
– Richelle E. Goodrich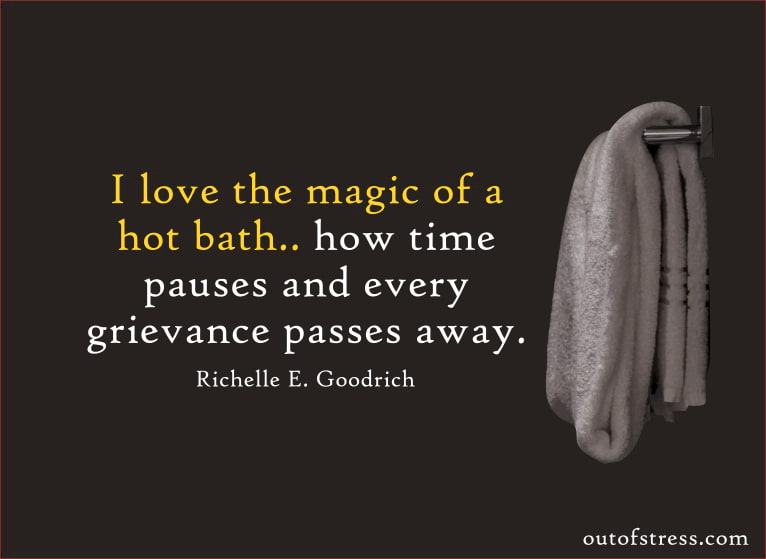 33. "Life is really simple, but we insist on making it complicated."
– Confucius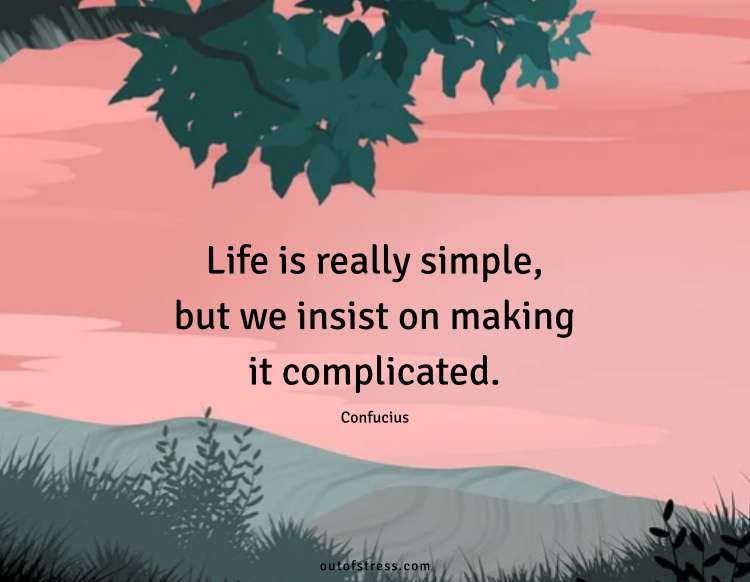 34. "Work is not always required. There is such a thing as sacred idleness."
– George MacDonald
35. "Inch by inch. Life's a cinch. Yard by yard. Life is hard."
– John Updike
36. "Life is deep and simple, and what our society gives us is shallow and complicated."
– Fred Rogers
37. "Your ability to generate power is directly proportional to your ability to relax."
– David Allen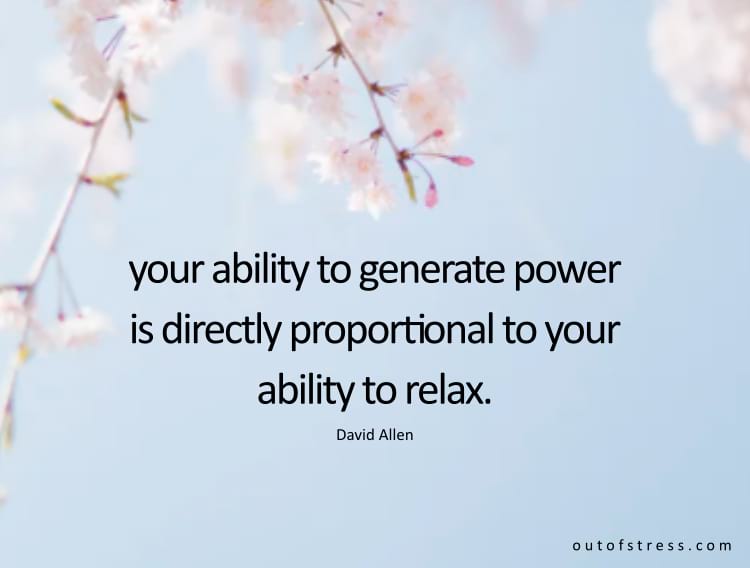 Hope these quotes helped you relax and destress. As mentioned in the beginning of this article, relaxation is an absolute requirement for your body (and mind) to heal and restore itself. It is by no means a luxury, it is a necessity.
Also Read: Inner body mediation for intense relaxation and healing.