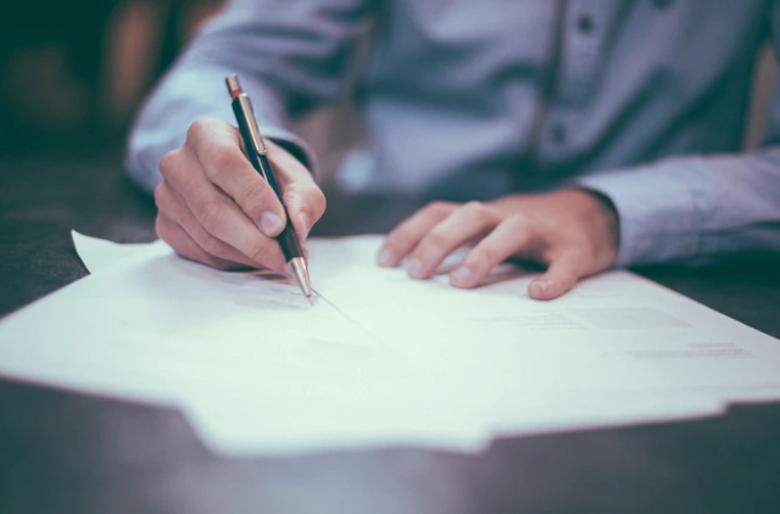 You must have heard about the Law of Attraction (LOA) but have you heard about scripting?
Did you know that you can use scripting with the LOA to manifest things faster into your life?
In this article I am going to tell you exactly how. So let's get started.
What is Scripting?
Scripting is a journaling exercise that is fundamentally similar to you composing your Life. It's an incredible Law of Attraction strategy where you compose a tale about your life stating how you want your life to be.
You are the author and you can write your story as precisely as you need it to be. Scripting expects you to write your story as though it has just occurred, concentrating on how you would feel when your dreams will actually become true. Just like a movie script.
It's a close procedure that helps you with tuning into your wants so that those wants will show in your world. At the end of the day, you can plan your future just by the use of your words.
You can use this to manifest love, attract your soulmate, attract friends and clients, manifest money, success, get the body of your dreams and even to deepen your spirituality.
The more you trust it's conceivable, the quicker you'll get results. Be appreciative. Thank the Universe for what you have achieved.
What are the general methods of scripting?
The key to scripting is to write what "you" need in your life. Give close consideration to your feelings while writing; you ought to get goosebumps and feel all warm and fluffy inside. Try to utilize any words and modifiers that evoke feelings.
Be careful not to compose your story from the perspective of another person and what they need from you or anticipate from you at that point. Doing this will feel like a task, and nothing will change in your life.
Here are a few points to bear in mind:
Set a time limit inside which you need your wants to show.
Write in the current state as though the event that you want to manifest has just manifested.
Make it certain to express gratitude.
Try Indulging yourself in activities that help you feel better, eg. Meditation.
Work toward your goal in reality to get quicker outcomes.
Make your Script Believable.You cannot achieve it if you don't fully believe in it.
Try to make the script as detailed and clear as possible.
Write in a relaxed and joyful state. Do not worry about making it perfect.
Examples of scripting to guide you
Here are some simple scripting examples to guide you:
Example 1: Manifesting a good relationship:
"I met the man that I have always wanted. What's more, he adores me back similarly if not more. At the point when we met, we both in a split second realized that we were intended to be together. Our association is solid. I am thankful that the universe united us."
Example 2: Manifesting a desired position:
"I landed the position I needed and I love it! I worked really hard for this position and I deserved it. I was always confident of achieving it. I am grateful to the Universe for helping me achieve my dream job."
Scripting everyday to manifest the perfect day
Scripting is something you can do each day to manifest the perfect day.
Regardless of whether you need to just have a good day at work, to accomplish something amazing, or to have some quality time with your children, compose content for it.
You can compose each component of your day or only a couple of features. There's no compelling reason to restrict yourself to one piece of your day or to feel like you need to design everything. Do what fulfills you.
You can compose your content first thing in the morning or the prior night, whichever works best for you. Simply make sure to write about it as though it has already happened.
Regardless of whether you're doing an every day Law of Attraction content or you're scripting as long as you can remember, it doesn't make a difference whether you use pen and paper or a PC.
Scripting is a straightforward process where you write on your future as though it has just occurred. This technique is utilized to intentionally make the littlest to greatest changes throughout your life.
My own success story!
I have used scripting to accomplish many of my goals in my life.
Here's an example of how I got my dream home:
Around 5 years ago I was working as an instructor in an institute called " Art of living". Though I liked my job and all the incentives that came with it, it didn't pay me enough to buy my dream house.
I have always wanted a house with a lake-view, on the top of a mountain cliff. I finally decided to write a journal envisioning myself in my dream home and how much I would love to look outside the window at the lake.
I wrote pages and pages of simple visions where I described how much I would love to be in my dream house.
Not even 15 days had passed, a friend of mine called me one fine evening and told me his uncle was sick and how they were planning to shift him to their house. Later he mentioned that they were looking for a buyer for their uncle's house which had a lake-view and were ready to sell it for 50% of the market cost as they were already too involved to negotiate for a higher price.
I acted fast and two weeks later was looking at the lake from the very same lake house. Me and my wife were both extremely happy as well as shocked to realize how well the scripting worked for us.
It's been 5 years and we still live in the same house and enjoy the lake-view with a coffee every morning.
Here are a few more things I manifested using scripting in a matter of a few months:
I got a free trip to Brisbane, at my aunt's.
Improved smooth and brilliant appearance.
Landed some low maintenance positions and free supper treats.
A pile of cash from all my low maintenance occupations, family, and auntie.
Got some items that I needed at an amazingly low price.
Figured out how to close my clients on call much easily and confidently.
Accomplished a superior version of myself and my feelings.
I was able to control myself about certain things, which I was hypersensitive about previously.
Working toward your goals
You can't compose your fantasy life, sit back, and wait that it should show with no activity on your end.
Scripting only works when you wish and work for it. At whatever point I write, I try to perform the move I write about in the scripting. These pushes are not happening by chance but rather by intention and are often driving you down away. You gotta understand the truth you're scripting about.
Your inner mind is the thing that makes the truth around you. By doing this activity, you are telling your inner mind that what you are dreaming about is actually quite possible. Its all science!! Your inner mind-brain will at that point pick this quantum pathway!
The greater part of us invests so much energy living in pressure and dread, making our lives run on the quantum pathway of more pressure and dread. By utilizing this journaling exercise, you can CHOOSE what your life resembles.
Also, nothing is far off! Whatever you can envision, is genuine! If you can see it in your brain, you can make it true!
This works best when you use words that cause you to feel vigorous and vibrationally high, words that make you and cause you to feel great.
Furthermore, when you feel that way, you rapidly line up with those feelings. So don't pressure a lot over each and every word and rather, just keep scripting whatever comes in your mind first and makes you feel better.
Conclusion
We as a whole know at this point that words are ground-breaking. We can elevate or hurt with words. Words can make or break our dreams. Be that as it may, words can likewise make a path of feeling between you and the universe.
Or on the other hand rather, the energy of the universe. The universe is known to favor our dreams and help us in the process of making them true. Use the energy of the universe to attract more positivity in your life which in turn will help you achieve your end goals.
I hope this article gave you a pretty good headstart about "What Scripting is" and how to use it to make our dreams come true. If you are somewhat interested in more Law of attraction & Manifestation Techniques, you should read this Midas Manifestation review.
---
About the Author

Hey!! I am Patrick Wood, a Professional Manifestation and Law of Attraction Coach. I have been in this field for the last 10 years and helped turn around the lives of many people. I work with clients globally and my expertise covers all areas of manifesting including limitless money, business success, abundance and happiness. But what I teach isn't your 'standard' Law of Attraction insight, what I have to share through my incredible Non-Physical Team is totally new, unique and Leading Edge information that will give you a whole new angle on Manifesting. I Welcome you all to Manifest an Abundant life for you and your loved ones!!
---