Contemplation is the only way to broaden your consciousness. The more you contemplate and the more questions you ask, the deeper your understanding becomes.
This article is a collection 82 short and pithy quotes (mostly one sentence quotes) that carry within them profound wisdom on life. Reflecting on these quotes will help greatly expand your thinking and consciousness.
Here are the quotes.
---
Mistakes are the portals of discovery.
– James Joyce
---
Be curious, not judgmental.
– Walt Whitman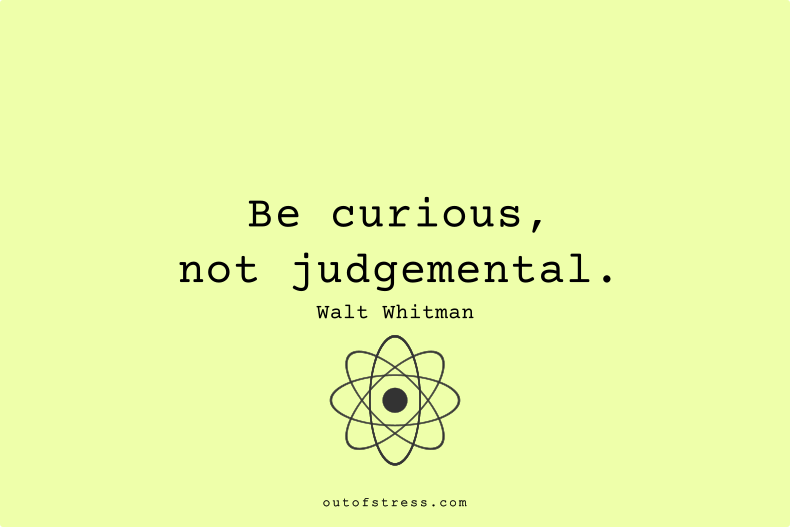 ---
Everything comes in time to him who knows how to wait.
– Leo Tolstoy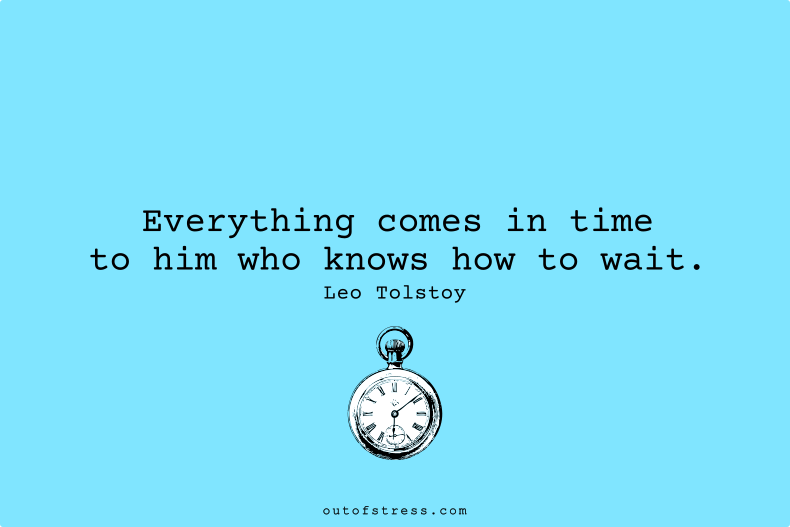 ---
It is not the answer that enlightens, but the question.
– Eugène Ionesco
---
The fact that life has no meaning is a reason to live – moreover, the only one.
– Emil Cioran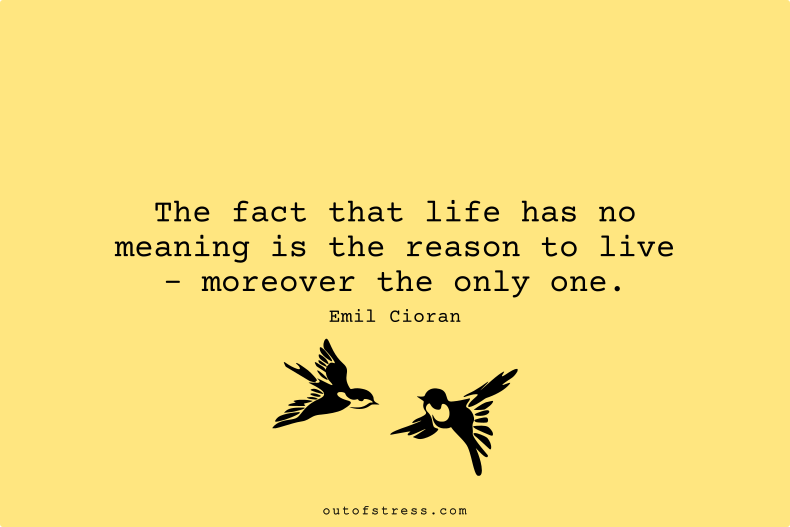 ---
Judge a man by his questions rather than by his answers.
– Voltaire
---
If you want the present to be different from the past, study the past.
– Baruch Spinoza
---
One believes things because one has been conditioned to believe them.
– Aldous Huxley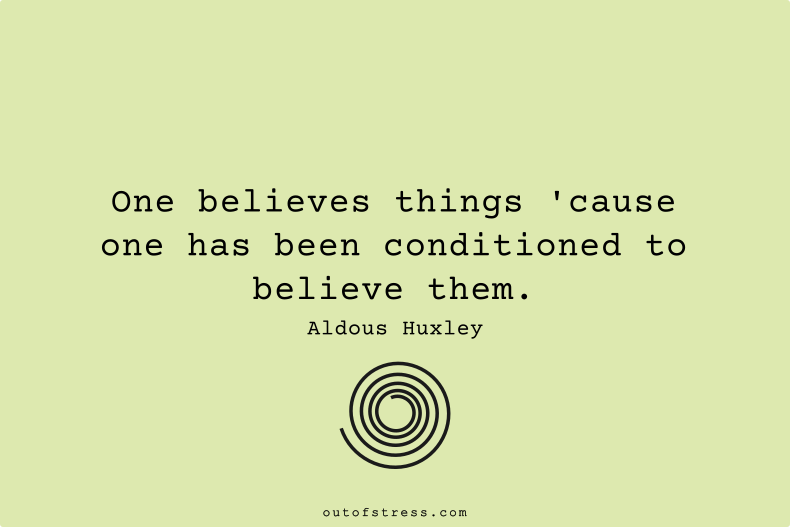 ---
The sky is filled with stars, invisible by day.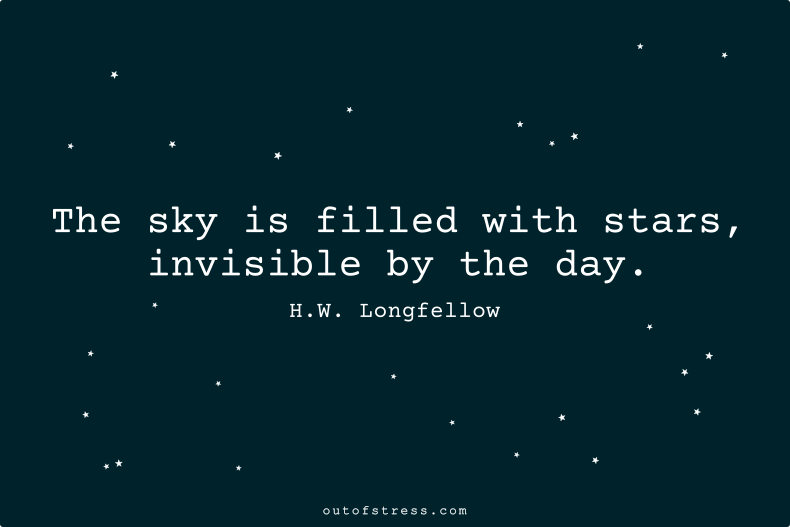 ---
Meditation is a balancing act between attention and relaxation.
― B. Alan Wallace, The Attention Revolution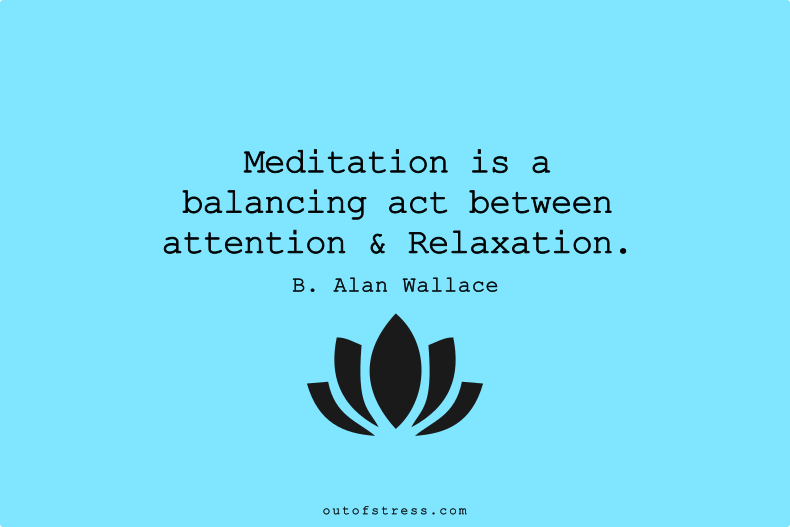 ---
I can't go back to yesterday – because I was a different person then.
– Lewis Carroll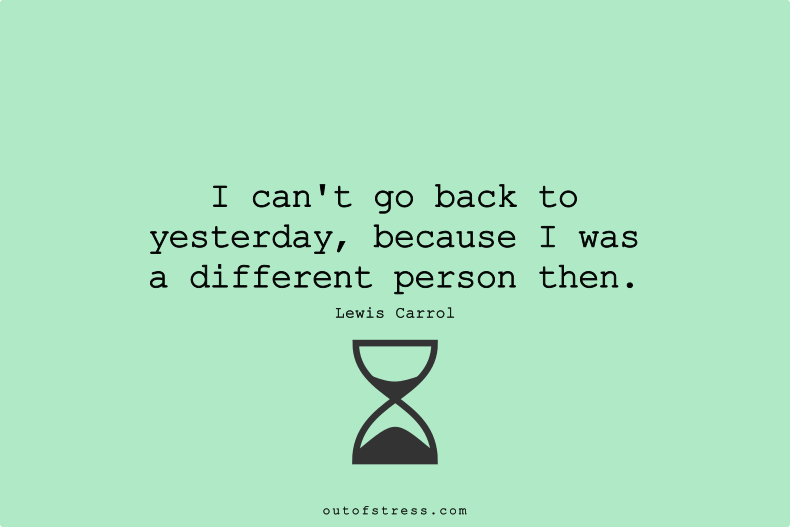 ---
Knowing others is intelligence; knowing yourself is true wisdom.
– Lao Tzu
---
Don't judge each day by the harvest you reap but by the seeds that you plant.
― Robert Louis Stevenson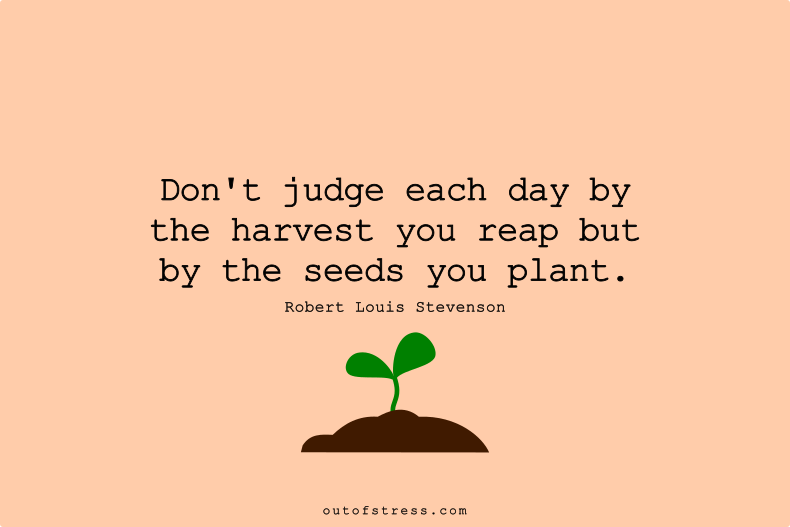 ---
The best doctors in the world are Doctor Diet, Doctor Quiet, and Doctor Merryman.
– Jonathan Swift
---
Life is not a problem to be solved, but a reality to be experienced.
– Søren Kierkegaard
---
The first duty of love is to listen.
– Paul Tillich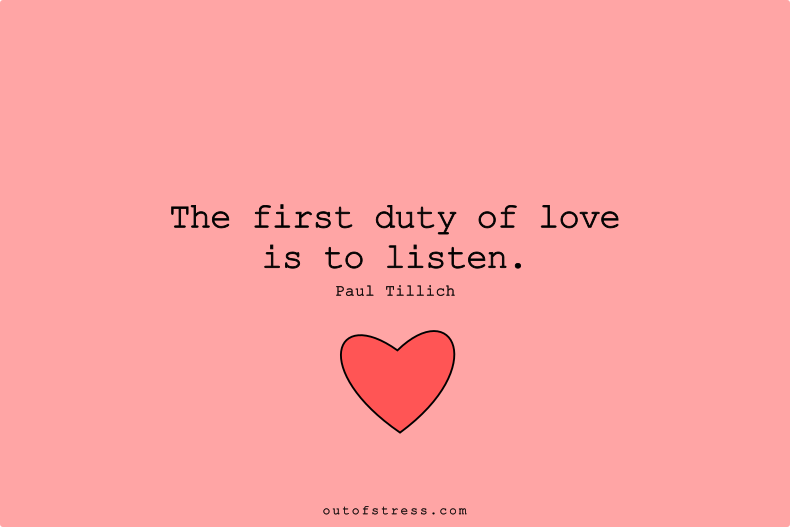 ---
Rewards and punishment is the lowest form of education.
– Zhuangzi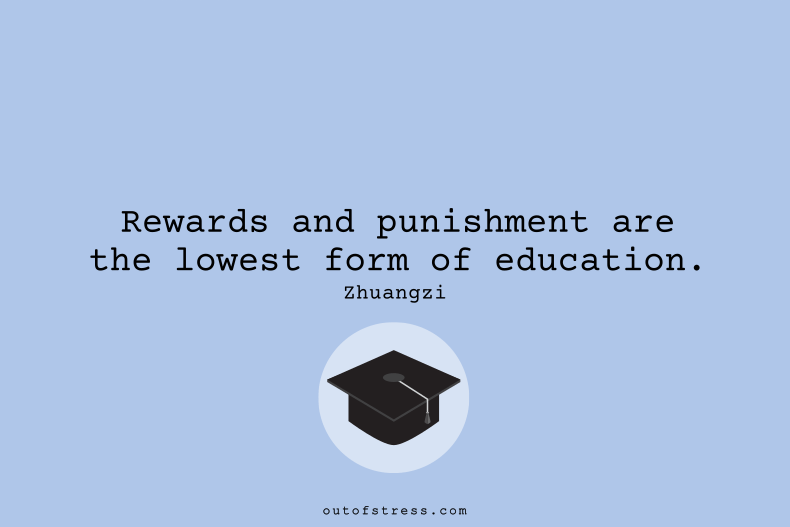 ---
To a mind that is still, the entire universe surrenders.
– Zhuangzi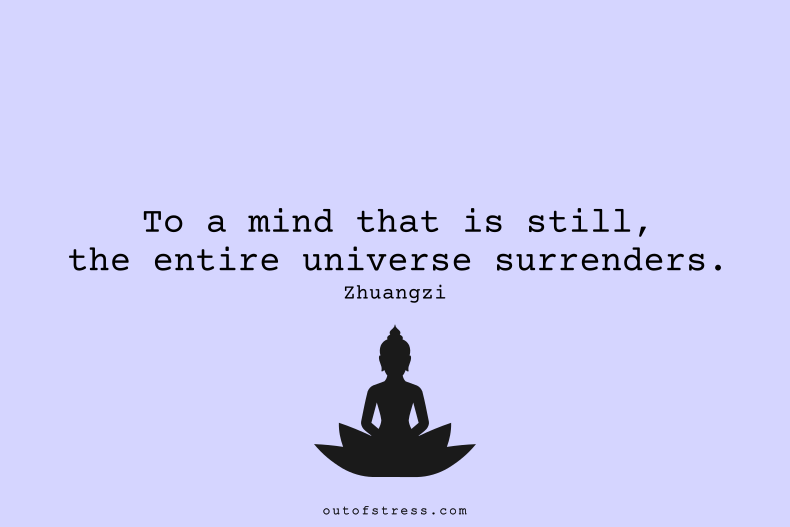 ---
Teach thy tongue to say 'I do not know,' and thou shall progress.
– Moses Maimonides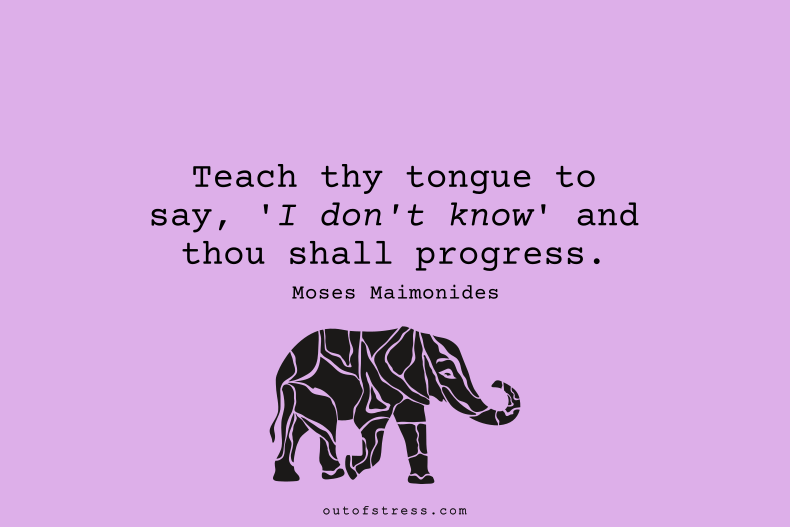 ---
Leisure is the mother of philosophy.
– Thomas Hobbes
---
Practice is the best of all instructors.
– Publilius Syrus
---
Music is the shorthand of emotion.
– Leo Tolstoy
---
To forgive is to set a prisoner free and discover that the prisoner was you.
– Lewis B. Smedes
---
If you focus on what's left behind, you will never be able to see what lies ahead.
– Anon
---
You can never be free of their criticism until you no longer seek their praise.
– Dennis Ruane

---
If you are afraid of loneliness, don't marry.
– Anton Chekhov
---
To be ignorant of one's ignorance is the malady of the ignorant.
– Amos Bronson Alcott
---
Authority has every reason to fear the skeptic, for authority can rarely survive in the face of doubt.
– Vita Sackville-West
---
If you expect nothing from anybody, you're never disappointed.
– Sylvia Plath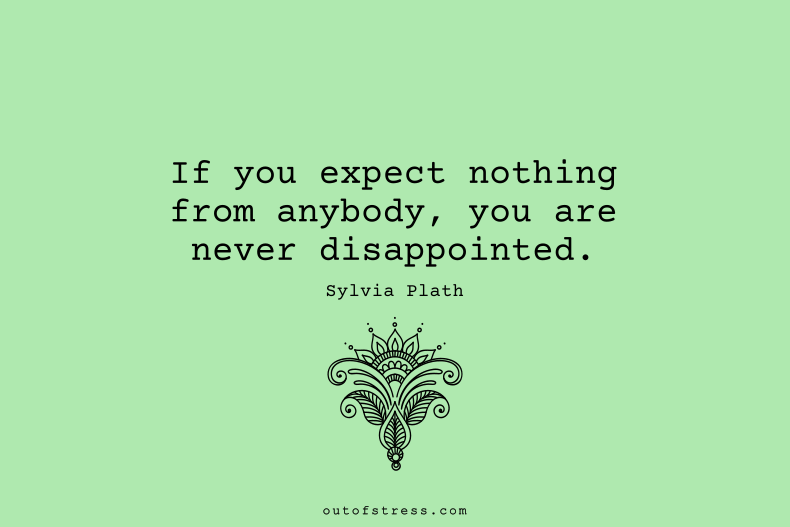 ---
Believe those who are seeking the truth, doubt those who find it.
– André Gide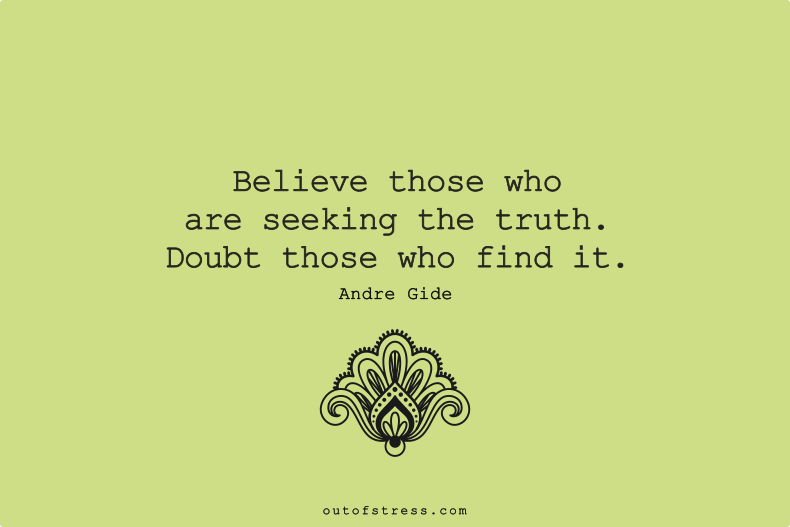 ---
No wise man ever wished to be younger.
― Jonathan Swift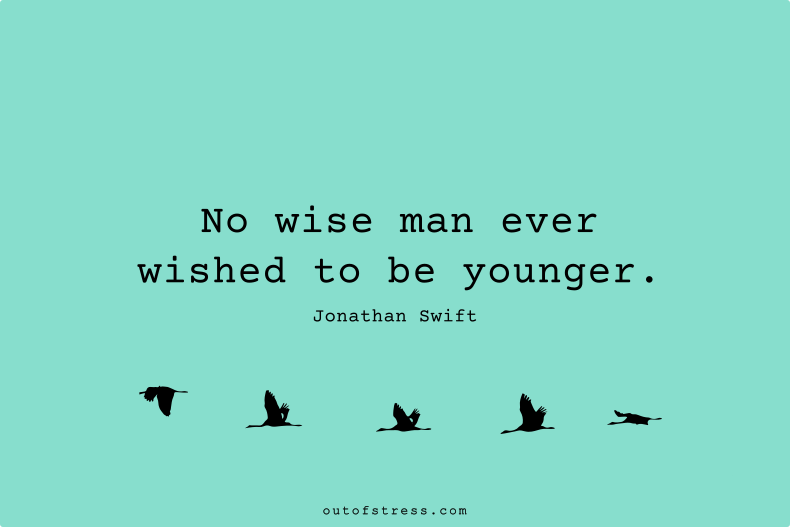 ---
A man trusts another man when he sees enough of himself in him.
– Gregory David Roberts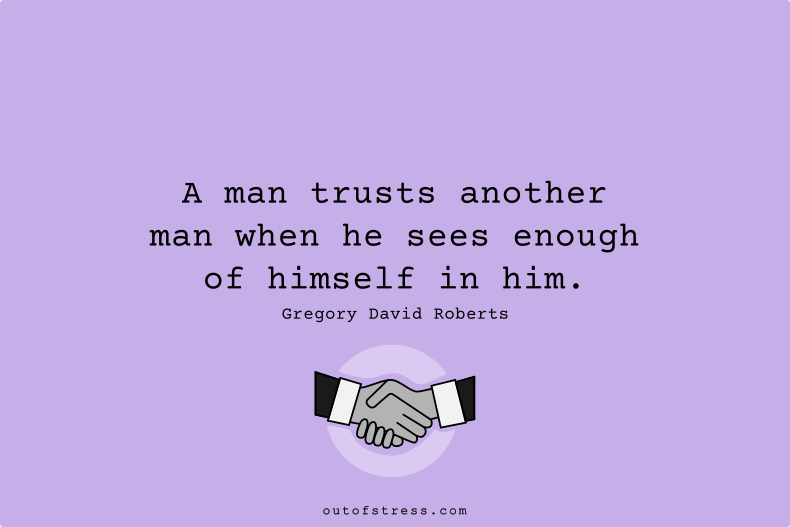 ---
Do not seek after the sages of the past. Seek what they sought.
– Basho
---
Real knowledge is to know the extent of one's ignorance.
– Confucius
---
It's not what you look at that matters, it's what you see.
– Henry David Thoreau
---
That government is best which governs least.
– Henry David Thoreau
---
The less routine the more life.
– Amos Bronson Alcott
---
Observation more than books and experience more than persons, are the prime educators.
– Amos Bronson Alcott
---
We're our own dragons as well as our own heroes, and we have to rescue ourselves from ourselves.
― Tom Robbins
---
Care about people's approval and you will be their prisoner.
– Lao Tzu
---
When you are content to be simply yourself and don't compare or compete, everybody will respect you.
– Lao Tzu
---
"Death, so called, is a thing which makes men weep, And yet a third of life is passed in sleep."
― Lord George Gordon Byron
---
We are what we repeatedly do. Excellence, then, is not an act, but a habit.
– Aristotle
---
A friend to all is a friend to none.
– Aristotle
---
Easy reading is damn hard writing.
– Nathaniel Hawthorne
---
Nature provides exceptions to every rule.
– Margaret Fuller
---
Simplicity is the ultimate sophistication.
– Leonardo da Vinci
---
Genius is eternal patience.
– Michelangelo
---
The limits of my language mean the limits of my world.
– Ludwig Wittgenstein
---
Not ignorance, but ignorance of ignorance, is the death of knowledge.
– Alfred North Whitehead
---
To exist is to change, to change is to mature, to mature is to go on creating oneself endlessly.
– Henri Bergson
---
Readers are plentiful; thinkers are rare.
– Harriet Martineau
---
Explanation separates us from astonishment, which is the only gateway to the incomprehensible.
– Eugène Ionesco
---
Joy is the simplest form of gratitude.
– Karl Barth
---
In order to improve the mind, we ought less to learn, than to contemplate.
– René Descartes
---
The life of man is of no greater importance to the universe than that of an oyster.
– David Hume
---
"Obstacles are those frightful things you see when you take your mind off your goals."
– anon
---
"You aren't just the age you are. You are all the ages you ever have been!"
– Kenneth Koch
---
"Nothing in life is to be feared, it is only to be understood."
– Marie Curie
---
Life can only be understood backwards; but it must be lived forwards.
– Søren Kierkegaard
---
To learn who rules over you, simply find out who you are not allowed to criticize.
– unknown
---
Don't let schooling interfere with your education.
– Mark Twain
---
When all think alike, then no one is thinking.
– Walter Lippman
---
The function of prayer is not to influence God, but rather to change the nature of the one who prays.
– Søren Kierkegaard
---
The world of reality has its limits; the world of imagination is boundless.
– Jean-Jacques Rousseau
---
The world is a book, and those who do not travel read only a page.
– Augustine of Hippo
---
Patience is the companion of wisdom.
– Augustine of Hippo
---
The sweetest of all sounds is praise.
– Xenophon
---
Act as if what you do makes a difference. It does.
– William James
---
Nothing exists except atoms and empty space; everything else is opinion.
– Democritus
---
We may pass violets looking for roses. We may pass contentment looking for victory.
– Bernard Williams
---
Education is not preparation for life; education is life itself.
– John Dewey
---
The real danger is not that computers will begin to think like men, but that men will begin to think like computers.
– Sydney J. Harris
---
The Quieter You Become, The More You Are Able To Hear.
– Rumi
---
Life is a balance between holding on and letting go.
– Rumi
---
You cannot teach a man anything; you can only help him find it within himself.
– Galileo Galilei
---
Healing is a matter of time, but it is sometimes also a matter of opportunity.
– Hippocrates
---
A physicist is just an atom's way of looking at itself.
– Niels Bohr
---
Time is the father of truth, its mother is our mind.
– Giordano Bruno
---
Every child is an artist. The problem is how to remain an artist once he grows up.
– Pablo Picasso
---
Now and then it's good to pause in our pursuit of happiness and just be happy.
– Guillaume Apollinaire
---
If an egg is broken by an outside force, life ends. If broken by an inside force, life begins. Great things always begin from the inside.
– Jim Kwik
---
Imagination decides everything.
– Blaise Pascal
---
We know the truth, not only by the reason, but also by the heart.
– Blaise Pascal
---
The art of writing is the art of discovering what you believe.
– Gustave Flaubert
---
Who in the world am I? Ah, that's the great puzzle.
– Lewis Carroll
---
People who know little are usually great talkers, while men who know much say little.
– Jean-Jacques Rousseau
---
I do not wish women to have power over men; but over themselves.
– Mary Wollstonecraft
---
The beginning is always today.
– Mary Wollstonecraft
---
Educated people can be easily governed.
– Frederick the Great
---
There is nothing new except what has been forgotten.
– Marie Antoinette
---
Education has failed in a very serious way to convey the most important lesson science can teach: skepticism.
– David Suzuki
---
There is no truth. There is only perception.
– Gustave Flaubert
---
One can be the master of what one does, but never of what one feels.
– Gustave Flaubert
---
Commune with your own heart on your bed and be still.
– Maimonides Moses 1135-1204
---
In love, one and one are one.
― Jean-Paul Sartre
---
If you're lonely when you're alone, you're in bad company.
― Jean-Paul Sartre
---
The best fighter is never angry.
– Lao Tzu
---
Life is not what we live; it is what we imagine we are living.
– Pascal Mercier, Night Train to Lisbon
---
Each of us carries a unique world within our hearts.
– John O'Donohue, Eternal Echoes
---
Man is what he reads.
– Joseph Brodsky
---
I don't live in France, I live in myself.
– Alejandro Jodorowsky
---
we never really encounter the world; all we experience is our own nervous system.
– Krishna-Dwaipayana Vyasa, The Bhagavad Gita
---
Beauty in things exists in the mind which contemplates them.
– David Hume
---
Habits change into character.
– Ovid
---
All things change; nothing perishes.
– Ovid
---
There are no facts, only interpretations.
– Friedrich Nietzsche
---
Conquer yourself rather than the world.
– René Descartes
---
To understand is to forgive.
– Pascal
---
Light tomorrow with today.
― Elizabeth Barrett Browning
---