Podcasts are amazing self help tools. They are like mini audio books that you can download and listen to whenever you need some inspiration. The best part about podcasts is the fact that you can listen to them even while performing otherwise mundane tasks like driving, cooking or even while taking rest.
There are scores of self help podcasts on the internet. We went ahead and boiled them down to the top 11 podcasts that are not only filled with powerful life changing messages but are also fun and relaxing to listen to. Find the ones that resonate with you and listen to the episodes that you find most inspirational over and over so these life changing messages are ingrained in your subconscious mind.
All podcasts chosen roughly cover the following topics:
Overcoming stress and anxiety.
Achieving mental clarity.
Self awareness and mindfulness.
Building confidence.
Improving your self image.
Clearing limiting beliefs and doubts.
Releasing negative emotions.
Creating the life that you desire.
11 Powerful Self Help Podcasts
1.) An Uncluttered Life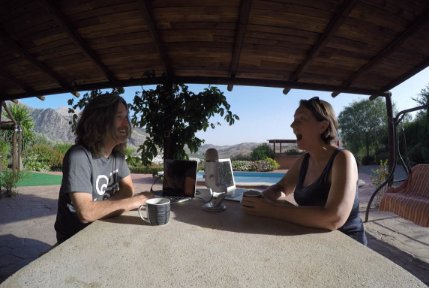 Podcasts offered by "An Uncluttered Life" are about living the life that you desire by de-cluttering your life of things that dull you down and becoming more free inside and outside. The podcasts are offered by Betsy and Warren Talbot.
Betsy and Warren went though a phase in life when they felt stuck by all the commitments, work and people in their lives. They were living an unsatisfying and boring lifestyle, what they call 'settling for Plan B'. A change in the mindset lead to a personal transformation which changed their lives into something amazing where all their deeper desires were met and their life was no long mundane and mediocre. Through this podcast, the couple shares their amazing discoveries helping other achieve a similar transformation in their lives.
Archive of their podcasts: https://www.anunclutteredlife.com/thepodcast/
Top 3 episodes that we recommend listening to:
2.) Tara Brach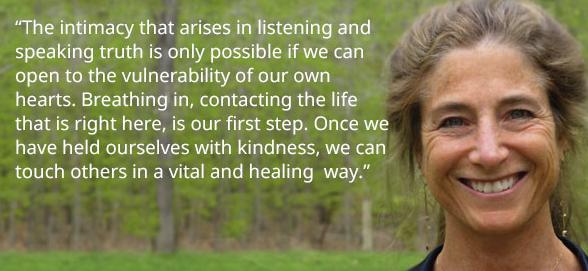 Tara Brach is the author of two books, 'Radical Acceptance' and 'True Refuge'. Her podcasts are focused on helping her listeners become more mindful, clearing limiting beliefs, releasing self doubts and nurturing self love. She has a lovely calming voice and is a pleasure to listen to.
Archive of all podcasts by Tara Barch: https://www.tarabrach.com/talks-audio-video/
Here are 3 episodes that we found extremely useful:
3.) The Overwhelmed Brain

Every single podcast by personal growth coach Paul Colaianni is pure gold. The podcasts mainly focus on how one can work through negative thought cycles and clear self doubts to create a stress free and happy life. Paul also has a personal coaching program where he offers private one-on-one coaching sessions. Learn more about that here.
Visit the following link to get a list of all the podcasts by Paul:
http://theoverwhelmedbrain.com/podcasts/
If you don't know where to begin, here are three of podcasts that we recommend listening to:
4.) Pathway to Happiness by Gary Van Warmerdam
Gary's podcasts are very calming and easy to listen to. He gives countless examples from his own personal life and lives of others to illustrate how the mind works and how one can move towards eliminating limiting beliefs. Being a spiritual coach, Gary offers one to one coaching as well as runs a spiritual retreat in Mexico.
He is also the author of the book "MindWorks – A Practical Guide for Changing Thoughts Beliefs, and Emotional Reactions" which is available in both print and digital formats.
Archive of Gary's Podcasts: http://pathwaytohappiness.com/insights.htm
Top 3 episodes of 'Pathway to Happiness' that we recommend:
5.) John Cordray Show
John is a professional counselor whose podcasts focus on helping his listeners become calmer people. Through his podcasts and videos, he offers countless tips that will help you effectively deal with stress, anxiety, depression, fear and insecurities in your life. He has a light-hearted way of explaining things and is fun to listen to.
John is also the founder of Keep Calm Academy which is an 8 week online course designed to help you get control over your emotions. He also runs the Youtube channel – The Calm Files.
Archive of all podcasts: http://johncordrayshow.libsyn.com/
3 episodes that we recommend from the John Cordray Show:
6.) Mindfulness Mode by Bruce Langford

Bruce Langford's podcasts focus on mindfulness and how you can use mindfulness to create more calm in your life. Bruce interviews a host of mindfulness authors in his podcasts where they tackle different aspects of mindfulness and how they can be used to deal with difficult life situations.
Archive of podcasts: http://www.mindfulnessmode.com/category/podcast/
3 episodes we loved from the Mindfulness Mode:
7.) Meditation Oasis by Mary and Richard Maddux
Meditation Oasis features podcasts on meditation, relaxation and healing from Mary Maddux (MS, HTP) and Richard Maddux. Most of their podcasts are guided meditations with various themes like gratitude meditation, chakra meditation, meditation to develop trust, meditation to discover self love and many more. Many of the meditations have beautiful, relaxing music in the background.
For someone looking to get started with meditation or to enhance their meditative practice, this is the best podcast to subscribe to.
Find a list of all their podcasts here: http://www.meditationoasis.com/podcast/
8.) How to Feel Fantastic by Dr. Bob Acton
Dr. Bob Acton is a psychologist who experienced anxiety and wasn't able to use his professional knowledge to get himself out of it until he discovered something that changed his life. He shares this invaluable information in his podcasts that focus mainly on becoming free of stress and anxiety, building confidence, building awareness, changing negative habits/thought patterns and getting back control over your mind.
Find a list of all his podcasts here: http://www.howtofeelfantastic.com/podcasts/
3 episodes that we recommend listening to:
9.) Confidence on the Go Podcast by Trish Blackwell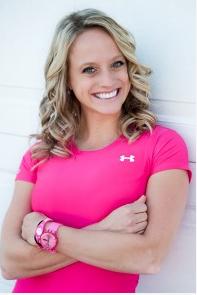 Confidence on the Go Podcast focuses on building confidence, motivation, inspiration, health and happiness. This podcast is run by Trish Blackwell who is a recognized confidence coach and fitness professional. She is the author of "The Skinny, Sexy Mind: The Ultimate French Secret", a book on transforming one's body and life through discovering the keys to confidence and "Building a Better Body Image: 50 Days to Loving your Body from the Inside Out" which is an Amazon Best Selling Kindle e-book.
Trish went through a depressive phase in her life because of destructive perfectionism, eating disorder, failed relationships and sexual assault. But instead of playing the victim, she trained her mind to learn from these circumstances and came out stronger. She shares these valuable life lessons through her podcasts.
Archive of all podcasts by Trish: http://www.trishblackwell.com/category/podcasts/
Top 3 episodes that we recommend listening to:
10.) The Model Health Show Podcast by Shawn Stevenson
The The Model Health Show by Shawn Stevenson has been featured as the #1 nutrition and fitness podcast on Itunes. Shawn runs this podcast along with his assistant Lisa and they cover a range of topics including healthy eating, exercises for healing, law of attraction and many more. Shawn has a background in biology and kinesiology and is the founder of Advanced Integrative Health Alliance a successful company that provides Wellness Services for both individuals and organizations worldwide.
Archive of all podcasts by Shawn: http://theshawnstevensonmodel.com/podcasts/
3 episodes that we recommend from The Model Health Show:
11.) Operation Self Reset Podcast by Jake Nawrocki
Operation Self Reset as the name implies, is a podcast dedicated to helping you make massive positive transformations in your life. This podcast is created and run by Jake Nawrocki who is a motivational speaker, inventor, entrepreneur and life coach. The podcast features regular guests as well as solo stuff from Jake.
Archive of all podcasts by Jake: http://operationselfreset.com/podcasts/
3 episodes from 'Operation Self Reset' that we recommend listening to:
Hopefully, you found these podcasts helpful. If you have any personal favorites, please do let us know in the comments.