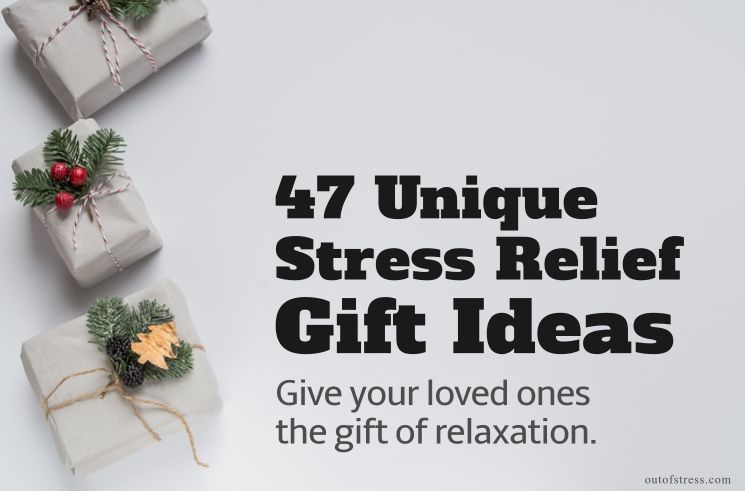 ---
Disclaimer: This article contains affiliate links, which means we get a small commission for purchases through links in this story (with no extra cost to you). As an Amazon Associate we earn from qualifying purchases. Click here to know more.
---
Do you have people in your life who are overworked and stressed out?
If so, you can help them out by giving them the gift of relaxation.
The following is a list of 63 highly rated products aimed at helping you destress and relax.
You can use these products yourself or give them as stress relief gifts to your harried friends and family.
1. Lavender Massage Oil

This therapeutic oil contains a blend of healing oils such as coconut oil (fractionated), grape seed oil, camellia seed oil, lavender oil and jojoba seed oil and is perfect for use during a home massage. The mild aroma will relax your senses and the properties of the oil will have a healing effect on your body.
The oil absorbs well and will not feel greasy/oily/sticky on your skin.
2. Handheld Electric Scalp Massager
This is a portable handheld massager that you can use to massage your scalp, face, neck, shoulders, back and pretty much any muscle in your body. This massager has 28 individual nodes that rotate to give you deep, relaxing stimulation that helps relive stress, improve blood circulation and release aches and sores.
This massager is also waterproof which means you can use it while taking a shower.
A warm shower and a gentle scalp massage before bedtime will melt all your stress away and prepare you for a good night's sleep.
3. Essential Oil Shower Steamer Set
This is a set of 15 mint and eucalyptus scented steamers. Place a tablet on the floor of your shower and it will start to dissolve and release the relaxing scents as you take a hot shower. The scents are mild and last for a long time helping you relax and soothe your senses. These can even be used in a bathtub and can make for the perfect addition to a gift basket.
4. Aromatherapy Diffuser with 6 Essential Oils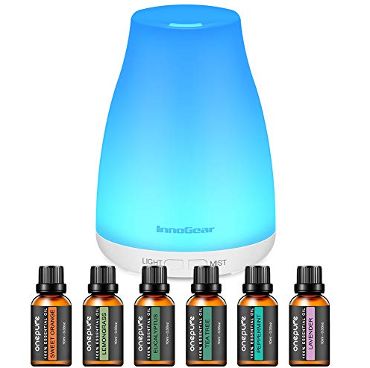 This is a complete aromatherapy kit for beginners where you get a aroma diffuser (which is portable/compact) along with 6 pure essential oils. All you need to do to get this product working is add water and your favorite essential oil. The aroma is diffused in the air in the form of mist that also moistens the air that aids breathing.
The diffuser has the capacity to change between 7 colors, so you can even use it as a relaxing night light. You can use this product at home or in the office because of its compact built and noiseless functioning making this the perfect stress relief gift.
5. Bluetooth Sleep Headband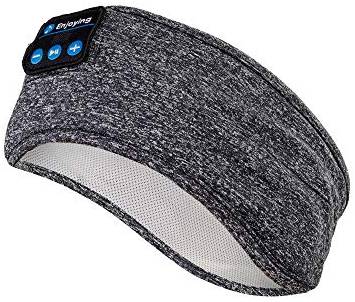 Help your recipient sleep peacefully by gifting them this bluetooth headband. These are great for anyone who likes going to sleep while listening to sleep music (delta waves), whitenoise, binaural beats, sleep hypnosis or relaxing nature sounds (like sound of rain).
These headbands are wireless (as they work using bluetooth and small built-in speakers) and are extremely comfortable to wear. They do not add pressure to your ears like conventional headphones. This is why you can wear them to bed irrespective of if you are a side, back or stomach sleeper. You can even use them as a sleep mask to cover your eyes for better sleep.
They come with rechargeable batteries and are washable (after removing the bluetooth unit).
6. Set of 8 Essential Oil Roll-Ons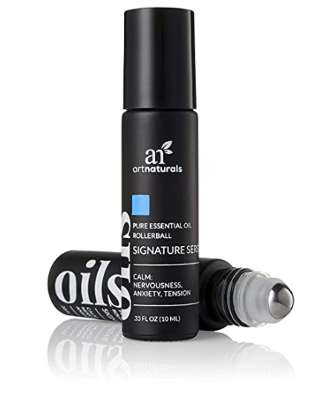 This is a set of 8 relaxing essential oil blends (10ml each) that have rollerballs and hence are super convenient to apply. The oils are already diluted with Jojoba oil and hence can be applied directly to your skin. The scents are soothing and will relax you throughout the day.
7. Calming Wooden Wick Candle (Burns With a Crackling Sound)
Wooden wicks create a soothing crackling sound (similar to a fireplace) as it burns that can in itself be very relaxing. This woodwick candle in particular has three different calming perfumes in a beautiful hourglass container.
8. TinyBuddha's Gratitude Journal + Coloring Book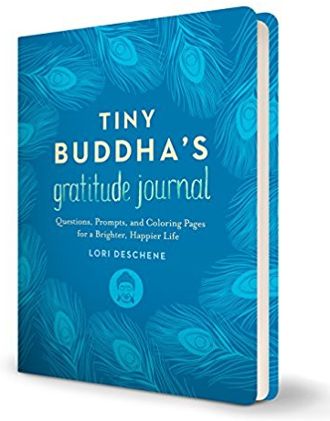 This beautifully designed journal by TinyBuddha is filled with thought provoking questions (journal prompts), coloring pages and activities that help the user in cultivating a mindset of peace and gratitude. It helps take the user's mind off of stress related thoughts and helps them focus on positive and empowering thoughts.
If you choose to give this gift, couple it with coloring pens, crayons and watercolors.
---
Also read: 20 Inspirational Self Reflection Journals to Help You Rediscover Yourself.
---
9. Acupressure Mat and Pillow Set
This is the perfect mat to relax and unwind after a long day of work.
This mat contains 6210 pressure points (plus 1782 points on the pillow) that can give you relief from back aches, muscle spasms, knots and headaches by stimulating pressure points in your body.
You can lie directly on the mat for around 25 to 45 minutes to get maximum benefits. You can also stand barefoot on the mat for a few minutes to stimulate the pressure points on your feet.
10. Hand Crafted Bath Bombs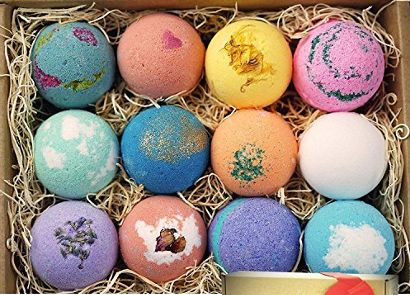 This is a set of 12 bath bombs with exotic fragrances. Some of the scents include Black Raspberry Vanilla, Kiwi & Strawberry, Lavender, Lemongrass Green Tea, Mango papaya, Melon Ball, Shea & Coconut, and Victorian Rose.
You can add the bath bomb of your choice to the bath tub and enjoy a deeply relaxing bath. These bath bombs are natural, skin friendly and easy to clean after use.
Overall a perfect gift for anyone who enjoys taking baths.
11. Warmies – Microwavable Plush Toys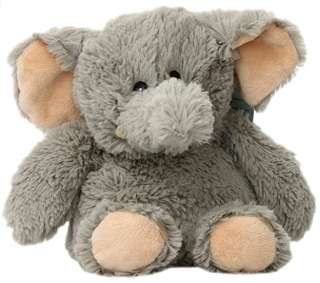 Warmies are microwavable plush toys that are filled with natural grains and French Lavender. Keep them for a minute in the microwave and you have a heated toy that gives off a mild and soothing lavender scent. They can be placed on aching muscles or you could simply cuddle them to feel peaceful and relaxed.
They can be used by kids as well as adults making them a really cute gift idea.
12. Smart Neck Massager
This massager uses low-frequency electric pluses to gently massage and relax your muscles, reduce soreness and relive neck and shoulder aches. You also get the option of heat which is very soothing and adds to the overall effectiveness of the product. There are many speed settings and auto shut off feature to make this a really good relaxation product.
This can be a good gift for someone who spends a long time sitting in front of the computer as that can lead to stiff neck and shoulder muscles.
13. Steel Tongue Drum (with 8 Notes)
This tongue drum is easy to play and products clear resonating tones that are very relaxing to listen to. The sound is similar to the sound made by wind chimes and is ideal for relaxation, meditation and sound therapy.
14. Sweet Ass Affirmations
This is a set of 60 fun and uplifting affirmation cards designed to give you a quick boost of positivity anytime you need it. Each card has a fun graphic and affirmation on the front and further elaboration on the back.
Here's an example of a card:
15. Get Relaxed Tea (36 Count)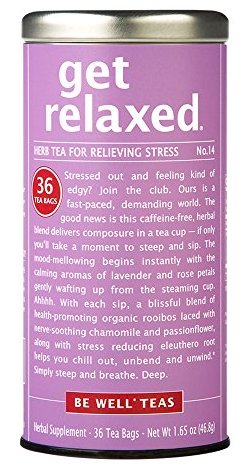 The 'Get Relaxed Tea', from the 'The Republic of Tea' contain a blend of nerve soothing chamomile, passionflower, eleuthero root, organic rooibos, lavender and rose petals. All of these ingredients make this tea perfect for relaxation and stress relief.
Note: This tea does not contain caffeine.
16. Sunrise Simulation Alarm Clock with Nature Sounds
This alarm clock wakes you up in the most natural way possible using a combination of relaxing lights and sounds. Before the actual alarm goes off, the device emits a mild light which gradually increases in intensity forming a bright yellow light (simulating a sunrise). This way, your body has time to prepare itself to wake-up.
You also have an option to choose from a variety of soothing sounds to use as your alarm, for example, sound of birds chipping. You can also use this device as a night light, reading light or simply for decoration purposes making this a really unique gift.
17. Lavender Based Heated/Chilled Eye Pillows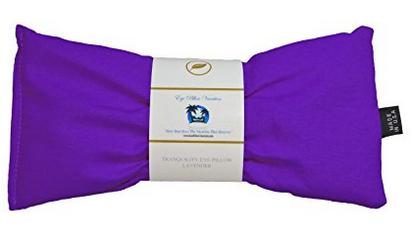 These eye pillows can used either heated or chilled. They offer gentle pressure on the eyeballs and help the user get deep relaxing sleep.
If you are planning to buy this gift, consider buying eye pillows that use lavender. Lavender is known to help sooth the nerves and cause deep relaxation. It is also known to aid sleep, reduce headaches and migraines.
18. Microwavable Neck Wrap for Deep Relaxation
This shoulder wrap can be used warm or cold and provides soothing relief to stressed out muscles and tendons in your upper back, neck and shoulder areas. Made using natural materials and a soft comforting fabric, this wrap has added weight that provide deep pressure therapy for increased relaxation.
A simple yet highly functional stress relief gift that your recipient is bound to fall in love with.
19. Shiatsu – Rechargeable Neck and Back Massager
One of the main areas of the body where stress accumulates is your neck, back and shoulders.
This shiatsu massager comes with 8 kneading nodes and two massage modes (clockwise and anti-clockwise) designed to effectively relieve stress and tension located in these areas.
This product is rechargeable and cordless which adds to its ease of use.
20. Foot Spa Massager with Rollers, Vibration and Bubbles
This foot spa comes with massage rollers and vibration that gently massage the soles of your feet. It also has a digitally adjustable temperature control and 3 acupressure pedicure attachments. There is also a feature to create bubbly water jets that can help relive pressure and pain.
You can even add essential oil or bath salts to the water for added benefits.
21. Mandala Coloring Book – 100+ Coloring Pages
Adult coloring books are a craze these days and for a good reason. It has been seen that coloring can help reduce stress in adults and aid relaxation.
Remember the time when you used to paint as a kid? How engrossed you got in this calming and creative activity. And how proud you were with the completed art wanting to share it with everyone. This is the exact sense of euphoria that will arise in your mind as an adult while coloring.
If you choose to give this gift, couple it with coloring pens, crayons and watercolors.
24. TheFube – Infinity Fidget Cube
This fidget toy contains 8 little cubes made from aluminum alloy that can be rotated in any direction continuously – hence the name infinity cube. The toy has weight to it and feels and rotates smoothly. Excellent fidget toy for both kids as well as adults.
23. ONO Roller – Handheld Fidget Toy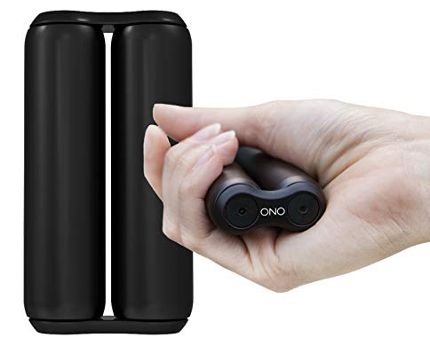 Fidget toys can help relieve stress, tension and anxiety while promoting focus and clarity. Hence they can make for perfect gift items.
This toy in particular from ONO is really simple and perfect for office environments as it is compact and does not make any sound. You can roll it around in your palms or between your hands and perform various other motions as the rollers are smooth and friction-less. This is a great alternative to stress balls or fidget spinners.
24. Honey Lavender Stress Relief Tea from Yogi (Caffeine Free)
This delicious tea from Yogi contains a combination of lemon balm leaf, passion flower extract, organic chamomile, lavender, honey and spearmint that help promote rest and relaxation. When you are feeling jaded from the day's activities, a sip of this powerful herbal tea will give you instant relaxation and rejuvenation.
Comes in five different flavors and hence can be gifted as a single pack or a pack of 5.
Each pack comes with 16 tea bags. All ingredients are 100% natural and are non-GMO and caffeine free.
25. Massage Mat with 10 Vibrating Motors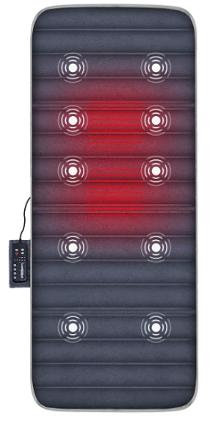 This is an excellent massage mat that you can use to relax and unwind after a tiring day of work.
This mat has 10 vibrating motors located at various points to provide an even massage throughout your body. The motors vibrate at three different intensities and you have an option to select between 5 different massage modes. This mat also comes with heating pads to enhance the overall relaxation experience.
There is an auto shut off feature so you can even fall asleep on the mat without any problem. The mat comes with ultra plush fabric that feels amazing to lie on. Overall a great product for some instant relaxation.
Note: This is not a kneading massager and does not have rotating balls.
26. Natural Basalt Massage Stones (Set of 8)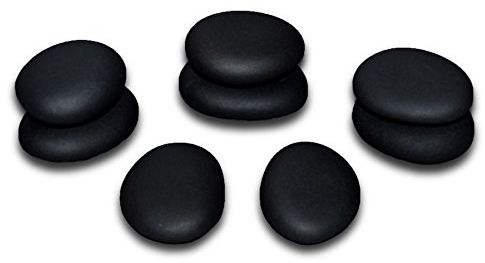 These natural basalt rock stones are perfect for that deep relaxing massage experience.
The stones are 2.5 to 3.0 inches in diameter and are neither too rough or slippery which is perfect for a great massage.
One more good feature is that these stones retain heat very well which can be really useful for muscle relaxation using hot stone massage. They also work well with massage oils.
All in all, these stones make for a really unique relaxation gift.
27. Hammock Chair Swing (Indoor or Outdoor)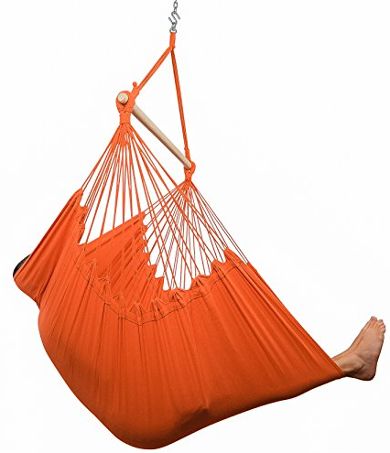 Lying on a hammock, reading a book, listening to music or simply taking a nap is the ultimate form of relaxation.
This particular hammock from 'Hammock Sky' is super easy to assemble and is made from spun polyester material making it flexible, cosy and relaxing. You can sit on the hammock or lie down as you feel comfortable. Similarly, you can use it indoors (in your bedroom) or outdoors (patio, porch or backyard).
28. Tibetan Singing Bowl
Singing bowls produce a soothing resonating sound when played and can work as great tools for meditation and achieving inner peace. The frequency of sounds produced is said to have a healing effect and generates positive energy within the home.
If your recipient is spiritually inclined, they are bound to fall in love with this bowl!
29. Minipanda – Stress Relief Ball Bundle
This is a set of three stress balls each with a different firmness levels (and a distinct scent). They contain a TPR gel core (for durability) and a smooth touch fabric on the outside. Squeezing these balls
can be deeply relaxing along with offering other health benefits like improved circulation and hand strength.
A unique feature about these balls is that each one has a positive theme (gratitude, mindfulness, and positivity) that helps you refocus and shift your energy toward love and positivity.
30. Aromatherapy Stress Relief Candles
This is a set of two non-toxic soy wax candles made from lavender and eucalyptus essential oils, the scents of which will relax and calm your mind and body.
Consider lighting this candle at night to calm down for a good night's sleep.
These therapeutic candles come with lead-free cotton candle wicks and have a 80 hour burn time.
31. Shiatsu Deep Massage Pillow With Heat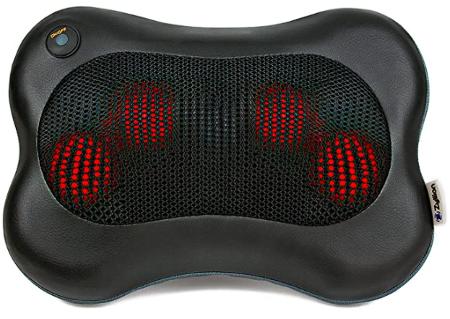 This amazing massage pillow has four massaging nodes that generate gentle vibrations and warmth to deeply relax your neck, shoulder and back muscles and lull you to sleep.
It has been specially designed to help relieve pain, aches, tension and knots. It mimics the kneading and penetration of a real massage therapist and can be used while sitting on a chair or lying down.
This pillow comes with a controller using which you can easily adjust the intensity of the massage to your liking.
This is definitely the perfect gift for anyone who is stressed out.
32. 2-in-1 Foot Warmer and Heating Pad
This innovative product can be used as a heating pad as well as a relaxing foot warmer (simply fold the pad and fasten using the provided buttons). As a heating pad, it helps relive back aches and cramps while providing comforting heat. Comes with built-in overheat protection and auto shut-off features making it safe to use.
33. Lavender Pillow and Linen Spray
The calming scents of lavender is know to promote sleep.
This spray contains pure lavender essential oil (not artificial scent) which you can spray on your pillow (and linen if needed) to get a relaxing night's sleep. The scent is soft and calming and not overpowering which soothes and relaxes your entire being.
This can make for the perfect gift for anyone who has trouble sleeping.
---
Also Read: 53 Sleep Gifts To Help Your Loved Ones Sleep Better.
---
34. Tiered Tabletop Water Fountain
The sights and sounds of flowing water creates a sense of stillness within you. That's exactly what this water fountain helps you achieve.
This water fountain produces a tranquil and soothing water sound that helps you let go of stress and relax. You also have the option to place tealight candles that can add to the experience.
This can make for the perfect table decor for your workplace or home. You can even considering keeping it by your bedside so you can go to sleep listening to the tranquil water sounds.
35. Acupuncture Pen
This is a really innovative pen shaped device that uses gentle electric pulse stimulation to relieve pain/soreness, improve circulation and deeply relax muscle tissues. The stimulation you receive mimics that of an acupuncture treatment which makes it really effective.
The pen shaped nature of the device makes it easy to hold and use anywhere on your body.
There are 9 adjustable intensities so you can choose to receive the stimulation (low or high) that you are comfortable with.
36. Essential Oil Diffuser Necklace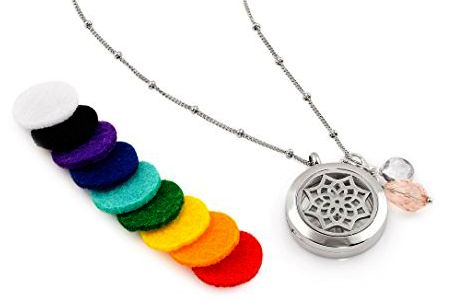 This essential oil diffuser necklace allows you to inhale your favorite essential oil all day long. You can choose
an oil that relaxes you, add a few drops to the insert pad (these are reusable) and place it in the locket (which comes with a magnetic closure).
For stress relief you can use oils like Lavender, Rose, Ylang Ylang, Bergamot or Clary Sage.
This diffuser necklace (image above) comes with stainless steel locket and chain along with 9 washable micro-weave insert pads.
37. Empowering Questions Cards
Collection of 52 beautifully designed cards each one carrying a thought provoking question that will help the user explore deep aspects of their personality. In doing so, the questions help take the user's mind off of stressful thoughts and towards deep contemplation.
Each card is 3.5″ x 3.5″ in size and comes with rounded corners.
This would make for a great gift in combination with a reflective journal like the Instant Happy Journal by best selling author Karen Salmansohn.
38. Rolling Massage Ball
This small yet innovative device is perfect for a self massage as well as for giving someone a deep, relaxing massage.
It comes with a rotating ball that spins smoothly and glides over muscles giving you firm and consistent pressure. You can even freeze this device and use it to give a cold massage that can help reduce inflammation and muscle fatigue.
This device is safe to use with massage oils, essential oils or lotions.
39. Relaxation Bath Soak (with Essential Oils and Sea Salts)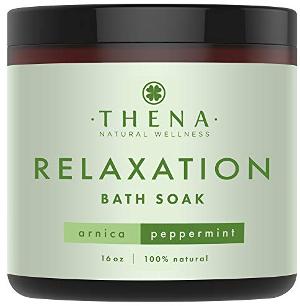 This bath soak from Thena contains the perfect blend of relaxing essential oils (peppermint, rosemary, eucalyptus, thyme, arnica, etc.) and dead sea salts that will relax and rejuvenate your mind and body.
All you need to do is put some in a hot bath and soak for a good while to sooth aching muscles and let go of stress. This is a completely natural product that is free from chemicals, parabens, sulfates and other skin irritants making this a good gift item.
40. Relaxing Cold/Warm Eye Mask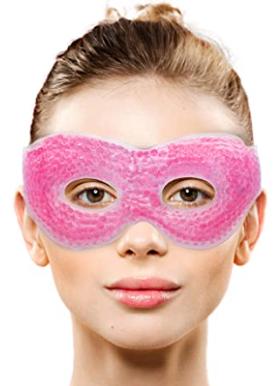 If your recipient spends a lot of time in front of the computer (or any other screen), then this
reusable cooling eye mask would make for a really thoughtful gift.
This mask uses ergo beads and can be used hot or cold to relieve puffy/tired eyes, headaches and migraines. The best part about this mask is that it comes with eye holes so you can wear it while you go about your business.
You can cool this mask by placing it in the freezer (for approximately 1 hours) or heat it in a microwave (for 10 seconds) before use.
41. Bathtub Bed & Pillow (with Full Body Support)
After a tiring day of work, nothing's more relaxing than a soak in the bathtub. But sometimes the feel of the hard tub makes it hard for you to rest longer. You can change all that with this bath bed.
This bath bed comes with 3D airmesh technology for increased comfort. It also comes with powerful suction cups using which you can fix it securely to your bathtub. Plus it's super easy to wash and maintain.
If your recipient likes to take long baths they will fall in love with this gift.
42. Woodstock Zenergy Handheld Chime
This beautifully crafted hand-held chime produces powerful resonating sounds (that lasts for a long time) upon a gentle tap of the mallet.
The resonating nature of the sound helps calm your mind and bring you to the present moment making this a wonderful and unique gift for anyone dealing with stress.
The chimes are made of silver polished aluminum and come in a well finished ash wood frame.
43. Aromatherapy Sleep Oil Blend
This product contains a blend of the most relaxing essential oils such as Lavender, Clary Sage, Copaiba Balsam, Marjoram and Chamomile that will have a deeply calming effect on your entire being.
You can add a few drops of this oil to your bath water for a relaxing bath. You can also use it in an aromatherapy diffuser to create an atmosphere of calming aromas that will uplift your spirit and promote relaxation.
For a good night's sleep, you can place a few drops of this oil onto your pillow and/or bed sheets. You can also use this as a massage oil.
Link to purchase – Aromatherapy Sleep Oil Blend.
44. Magnesium Bath Flakes from Ancient Minerals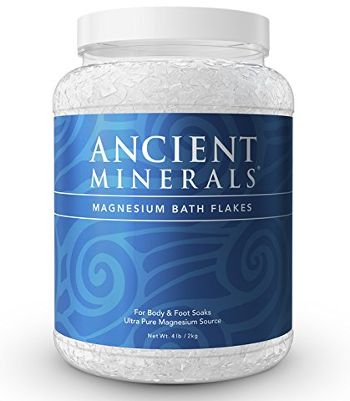 Magnesium chloride flake baths can help reduce stress, heal sore muscles, improve circulation, lower blood pressure, reduce headaches, relieve cramps and improve sleep quality making them a thoughtful gift idea for anyone who is dealing with stress.
You can either add a few scoops (around 8 lbs of flakes) to your bathtub and go for a full body bath or simply take a warm foot bath by soaking your feet in magnesium water (around 1-3 cups in a foot bath massage spa or bathtub).
Please note that currently there is a lack of scientific evidence regarding the effectiveness of topical magnesium products, but a lot of people swear by its benefits.
45. Weighted Blanket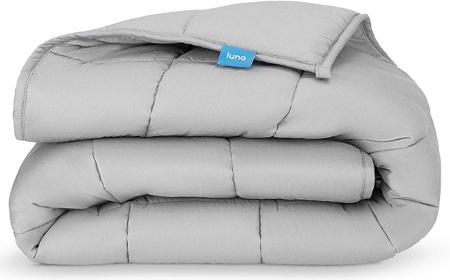 Weighted blankets help relive stress, increase calmness and improve sleep quality by applying mild pressure on the body (also known as Deep Pressure Stimulation).
This particular blanket from Luna uses premium breathable cotton fabric and high quality glass beads to add weight to the blanket. These beads are odorless, hypoallergenic and non-toxic.
This blanket is available in various sizes and weights to suit your specific needs. The suggested weight is 10-12% of your body weight. So you might want to find out the recipient's body weight so you can gift them the right size.
46. Wooden Bamboo Wind Chime

Bamboo chimes create the most beautiful sounds that are so innocent, pure and relaxing.
These sounds help you come back to the present moment and let go of thoughts that stress you out.
Bamboo is also synonymous with health, harmony and balance.
This is what makes bamboo chimes a really good gift for relaxation.
47. Theraflow Foot Massager
Gently glide your feet on the wooden rollers and it helps relieve aches and cause relaxation by stretching and stimulating pressure points located on your feel. Anti-slip material on the bottom ensures that this massager stays in place and does not slip away. Also comes with an instruction booklet and a foot reflexology chart.
48. Wonderful You – 100 Illustrated Inspirational Quotes
This book contains 100 beautifully illustrated, inspirational quotes and positive psychology facts that will boost your recipient's mood instantly. This can make for a great addition to a relaxation gift basket.
49. U Shaped Full Body Pillow
This U shaped pillow is designed for full body support that is great for side sleepers as well as for stomach and back sleepers.
This pillow is available in three different sizes (55′, 61″ and 65′ inches) which you can choose based on your (or your recipient's) height.
By the way, if your are looking for gifts that can help your loved ones get better sleep, then click here to check out our article on 37 thoughtful sleep gifts.
50. Cleaning Service
Cleaning is often just one more thing to do in our busy lives. Take away that additional stress with a cleaning service gift.
No matter if you give one or twenty cleaning sessions, you will be taking care of one of the many tasks on the recipient's to do list, which can provide that precious amount of extra time to just breathe.
51. Wrap Around Sleep Mask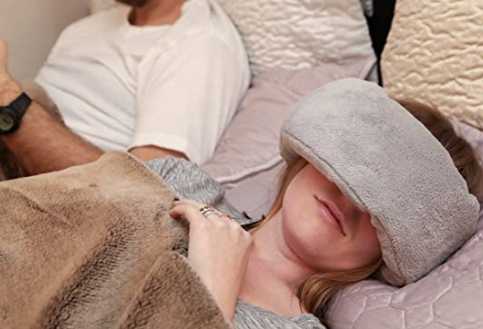 A good night's sleep can melt away all your stress. Made from plush fleece this sleep mask is super soft and wraps around your head doubling as a sleep mask and a ear plug. Plus, the soft material is great even for side sleepers.
52. Lava Lamp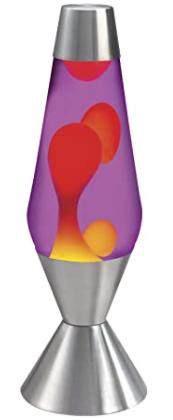 Lava lamps are a visual treat. Looking at colors and patterns created as the wax slowly rises and falls inside the lamp can be very relaxing.
Perfect for the work desk.
53. Claw Head Massager
This claw shaped scalp massager has 5 spindles that produce over 8000 vibrations per minute to deeply stimulate your scalp and induce relaxation. It has rubber bead attachments at the ends to make it easier to run through your hair. This can also be used on other parts of the body.
54. Aurora Night Light Projector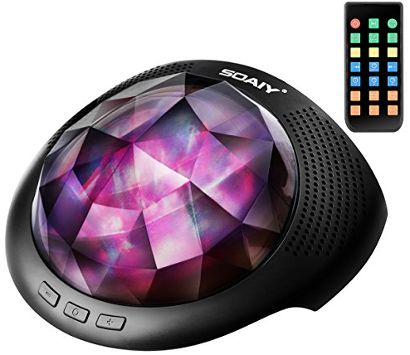 This product projects mixed colors on the ceiling creating a soothing bedroom atmosphere.
The product comes with an auto-shut off which can come in handy. Another useful feature is that the product comes with six built-in nature sounds which include white noise, ocean wave, summer night, thunder, brook, and rain. You can even use it as a Bluetooth speaker (to play music from your phone).
Makes for a great stress relieving gift for both adults as well as children who have difficulty falling asleep.
55. 12 Prong Manual Head Massager
This product comes with 12 prongs each with roller balls that glide smoothly across your scalp and help massage and stimulate pressure points causing relaxation. This simple product can be really useful to anyone who has tension headaches or migraines and prefers a manual massager rather than an electric one.
56. Indoor Herb Garden Starter Kit
This all in one beginners kit will help your recipient grow an indoor herb garden with ease. The kit includes stress relief herbs like basil, mint, cilantro and chive.
57. Stress Relief Body Lotion + Foam Bath
This gift set comes with a body wash and lotion both containing Eucalyptus & Spearmint essential oils. Both these oils can help clear the mind, uplift your mood and aid relaxation.
58. Siastu Foot Massager
If your recipient sends a lot of time on their feet then this foot massager would make for the perfect relaxation gift.
Unlike other foot massagers, this one uses heat, compression as well as stimulation (using a rotation ball and rolling sticks) to deeply massager your feet. This helps improve circulation, stimulate reflex points, relieve pain/cramps and promotes relaxation.
Based on your preference, you get to choose between 3 kneading intensities and 3 compression levels.
This massager can be used at the end of a busy day or to relax and unwind before bedtime.
59. Kalimba – Relaxing Musical Instrument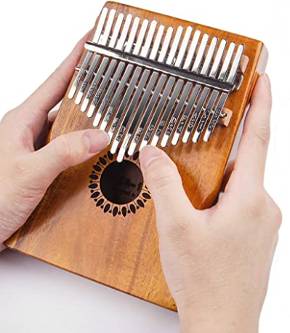 If you are looking for a really unique gift then a Kalimba can be a good choice. Kalimba is a 17 keys thumb piano that produces extremely soothing tunes (similar to a music box) when played. The keys in this instrument are marked so you can easily play a song as long as you know the notes. Even otherwise, the instrument is easy to learn and fun to play.
60. Shiatsu Foot Massager with Heat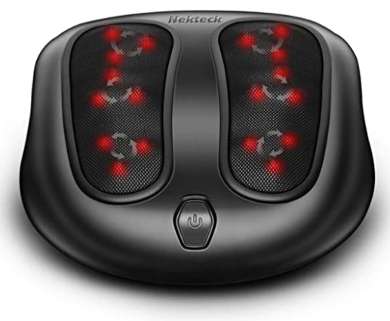 Simply place your aching feet on this massager and its six massage heads will deeply massage all the pressure points on your feet helping relax not only your feet but also your entire body. This is considering that all major nerve endings of your body are located in your feet. In addition, the massager has a soothing heat function that can be turned on to enhance the massage. This can make for a good gift for someone who is on their feet all day.
61. Aromatherapy Dough
This dough feels super relaxing to play with and contains pure lavender essential oils that smells amazing and adds to the overall relaxation effect. It stays soft for over a year (according to the manufacturer) and is made with all natural products.
62. Himalayan Salt Lamp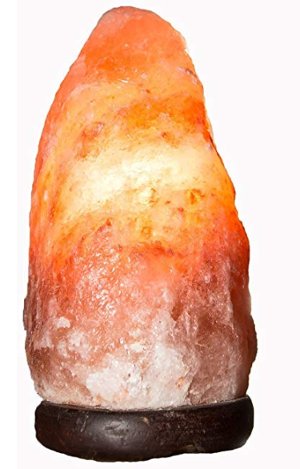 Salt lamps are made from salt crystals found in the Himalayas. These salt crystals tend to emit negative ions into the air when heated and hence aid in purifying the air.
Negative ions are essentially oxygen atoms charged with an extra electron and have been known to clear the air of allergens, in addition to having a lot of beneficial effects on a person's health.
In addition to this purifying effect, the Himalayan lamp emits a smooth glowing light which can create a relaxing ambiance.
Both these factors make this lamp a great gift for someone with a stressful lifestyle.
63. Your Time
Time is the one thing no one ever seems to have enough of but always needs. Give the gift of time by taking care of some of the receiver's daily duties. Perhaps they always feel rushed to prepare a healthy dinner and then don't feel they have time to really enjoy what they made. Pre-make some healthy meals that they can just heat up and eat.
Maybe they have to chauffeur their kids to a million and one activities and never have time to do things for themselves. Offer to be the kid's taxi for some time. Giving a friend or loved one just a  bit more time in their day for themselves is often the greatest gift you could give.
Disclaimer: Outofstress.com gets a small commission for purchases through links in this story. But the price of the product will remain the same for you.